Here's how to get luxury decor on a budget. Style your home with gorgeous items at a price you can afford! 12 ways to save and still get a high-end look.
It IS possible to decorate a home with a high-end look without breaking the bank. Here are my tried-and-true tips and secrets for shopping on a budget while still getting the look you want.
You can elevate the look of your home (and sometimes even its value) by adding a few luxurious touches. You can check out the Italian Ranges I'm considering or my Frame TV for some ideas to add a bit of luxury!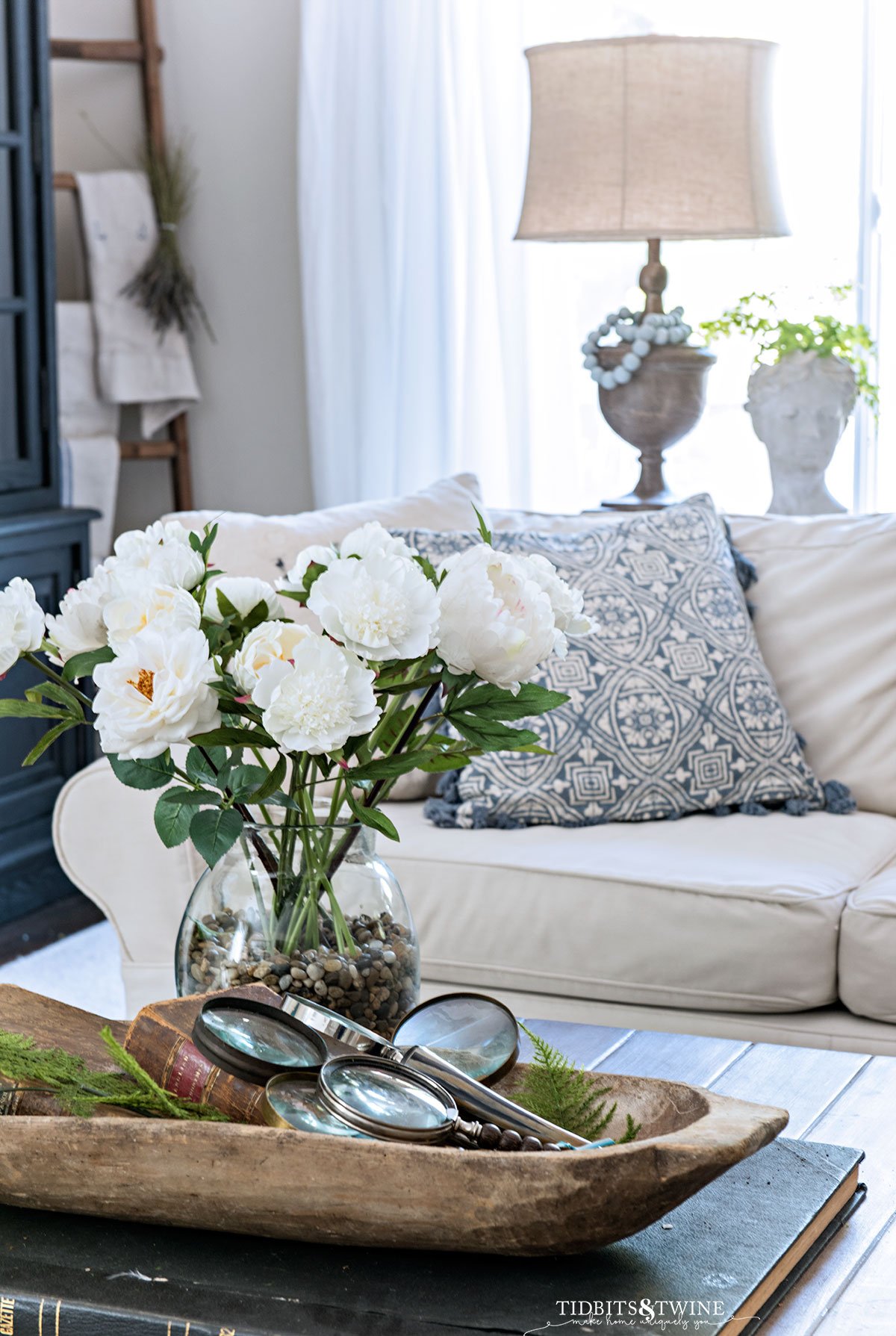 I tend to have a champagne taste on a beer budget. I love shopping and browsing magazines but even after all these years, I still do a double-take when I see the prices of things! For some things, I will definitely splurge, but I'm equally okay with finding a bargain for others.
This approach is often referred to as high low decorating. It's when you mix some high-end, expensive items with other budget pieces to create a luxurious look that is affordable.
Not only does this approach help your budget, but it also creates a unique look in your home! After all, most people don't want their home to look exactly like the showroom floor of a retail store (although some do!).
If you're not sure what things are worth spending the big bucks on, read When to Splurge vs When to Save for all the details.
I'm pretty good at knowing the value of an item and how much I should reasonably expect to pay for something. As such, I never like to pay more than is necessary, so I use a few different strategies for ensuring I'm always getting the biggest bang for my buck!
So, as a self-confessed expert shopper, I've gathered all of my best tips for finding beautiful luxury decor on a budget.
Google Shopping
Usually, my first step when looking for the best price on an item is to simply Google it! If you type your search term into the search bar, you can then click over to the Shopping tab. Google will often show you the price of your item at various stores and indicate which one has the lowest price.
I have recently been shopping for a new brass kitchen faucet and used this little trick to find the one I wanted on sale! It was an online retailer I had never heard of before, so I wouldn't have found it if it weren't for the Google Shopping tab.
Find a Dupe
If you don't need a particular brand name and your item isn't rare or hard-to-find, look for a less expensive dupe!
Dupes are a great way to achieve a particular look and style but without the associated price tag. I love using a high low approach to decorating because it helps give a unique look with the biggest bang for your buck. That's why I share my favorite dupes with you, from Serena & Lily, to Arhaus, Pottery Barn, and even Restoration Hardware!
The easiest way to find a dupe is to use Google Reverse Image Search
Facebook Marketplace
Facebook Marketplace is where people can buy or sell items, either locally or across the nation. What's nice about Marketplace is that you can find unique items and great deals. This is perfect if you're on a tight budget or looking for that one-of-a-kind item to furnish your home.
You can often find quality antique furniture for much less on Marketplace. You can also find used pieces from expensive stores!
I scooped up this Restoration Hardware coffee table for a fraction of the retail price from a couple who was moving out of the country.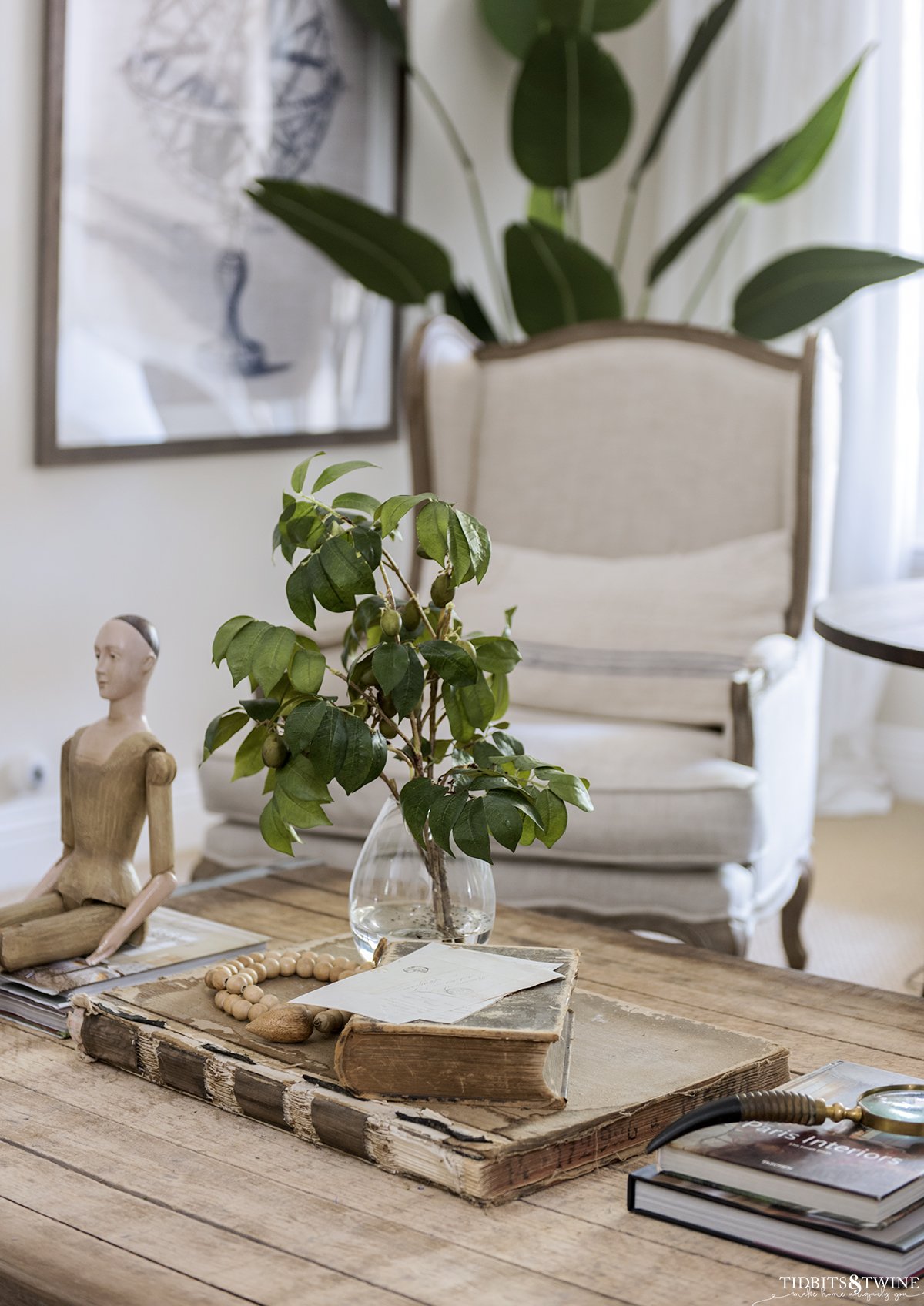 You can get all of my best tips in my Guide for Buying on Marketplace.
Craigslist
Much like Facebook Marketplace, Craigslist can be a great source of new and used items at discounted prices! Like this cute little hutch that I found for a steal!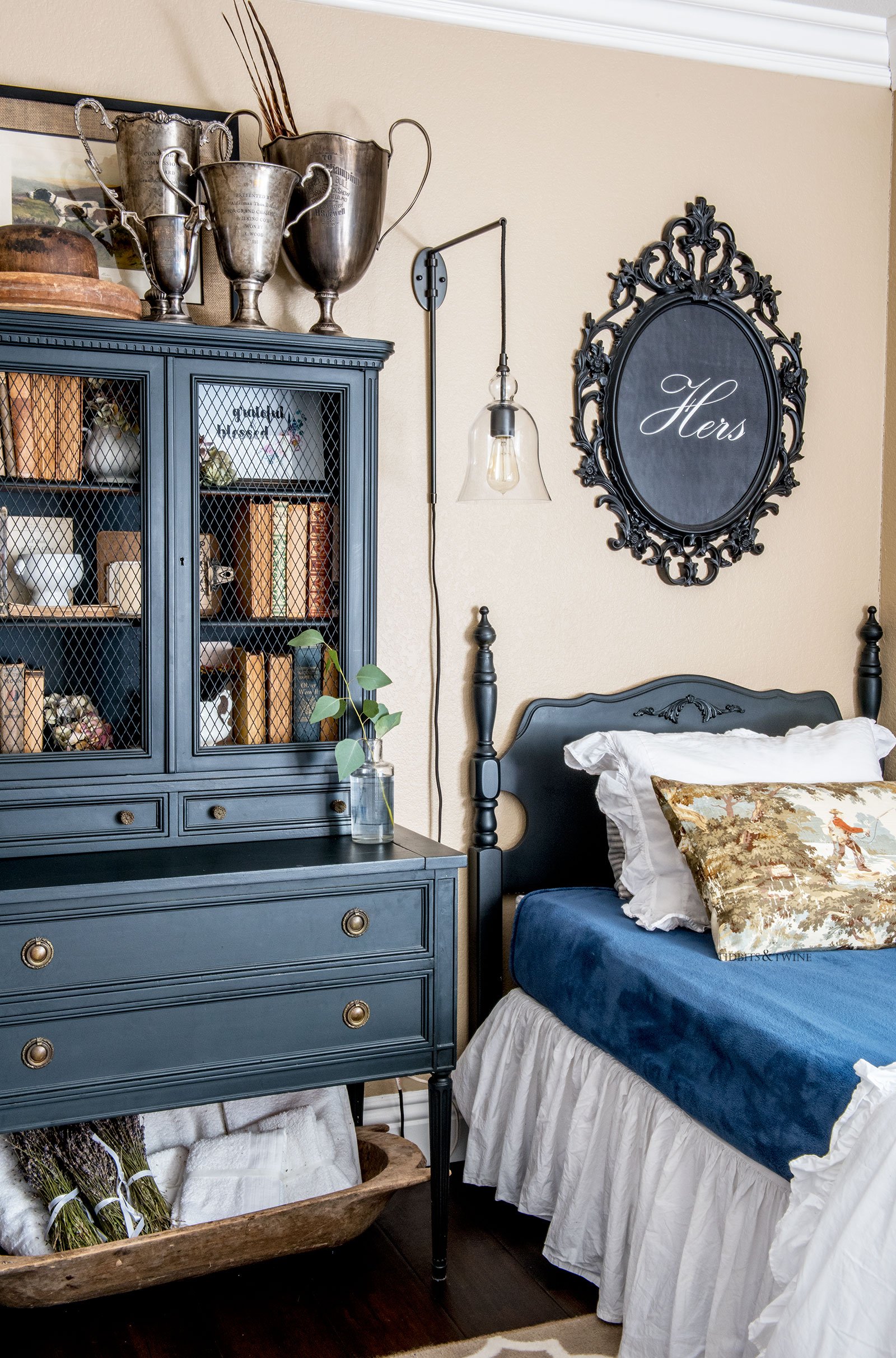 The key to finding great items on Craigslist is really knowing when to search and what to search for. You can get all of my tips and tricks in my Guide to Buying on Craigslist.
Outlet Stores
Many stores have outlets where they carry damaged and overstock items. Prices at the outlets are lower than in the regular stores BUT the outlets also have sales! If you see something you love at an outlet at a price you're happy with, go for it. Items don't stay around too long in the outlets and when they're gone they're gone. But if you can wait until a sale, you'll get a better price but be sure to go the first day for the best selection!
I got some amazing Madaline side chairs from Restoration Hardware for about $40 each!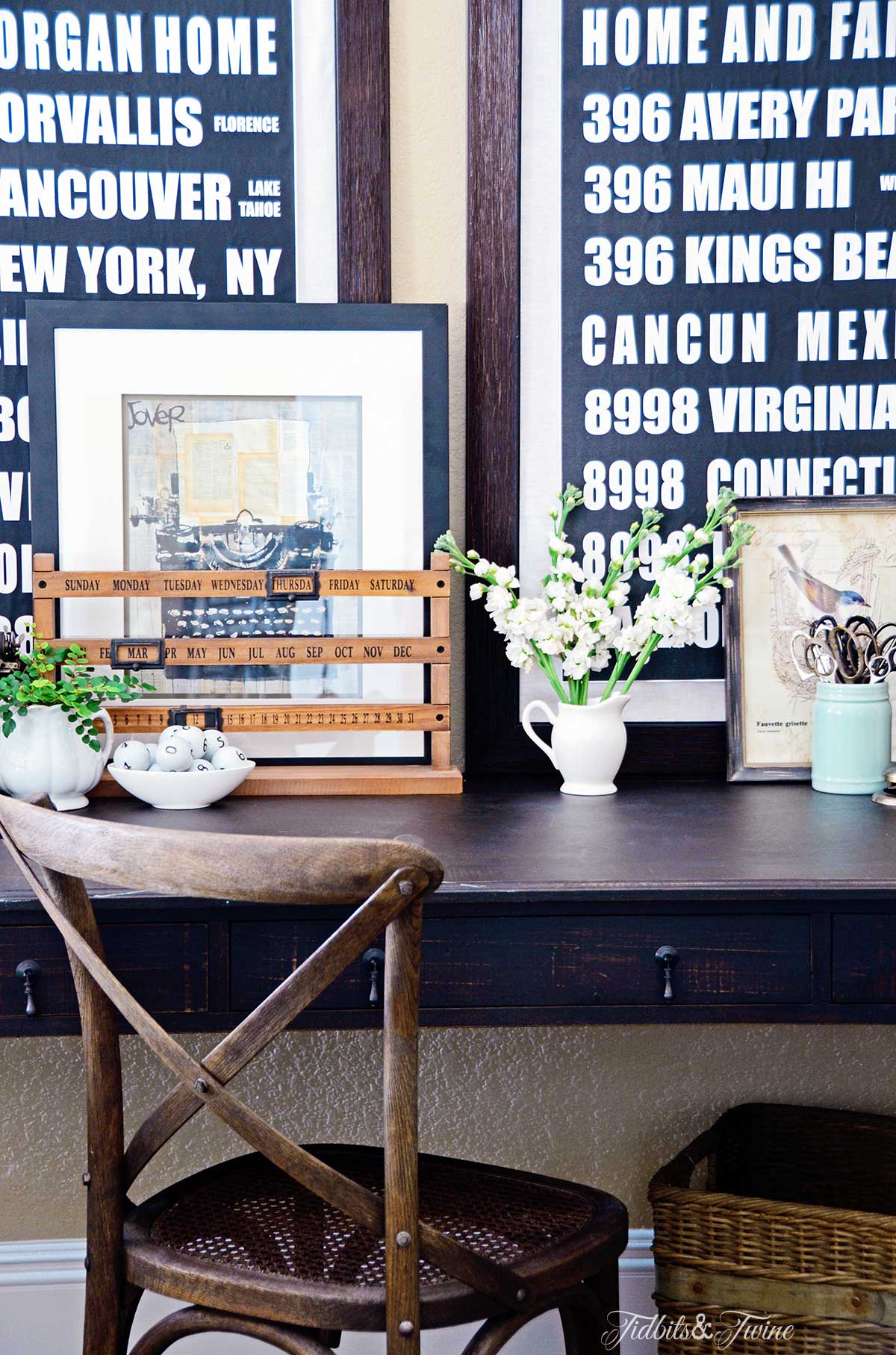 I'm lucky that I have three great outlets within driving distance from me: Pottery Barn, Restoration Hardware, and Serena & Lily. Each location will have different things and you can always call to ask if they have what you're looking for in stock.
Flea Market/Antique Fairs
I am a huge fan of these markets and go as often as I can. Truly, you just never know what you're going to find! Plus there's the thrill of the hunt and that feeling that you get when you bought something great at an amazing price. In fact, many vendors are willing to negotiate pricing if you ask nicely.
The downside to shopping at these events is that you can't count on finding a particular item. It's really hit or miss. But they are a great way of finding truly high-end and great pieces for a bargain price!
Get my 10 Expert Tips for Shopping the Antique Fair!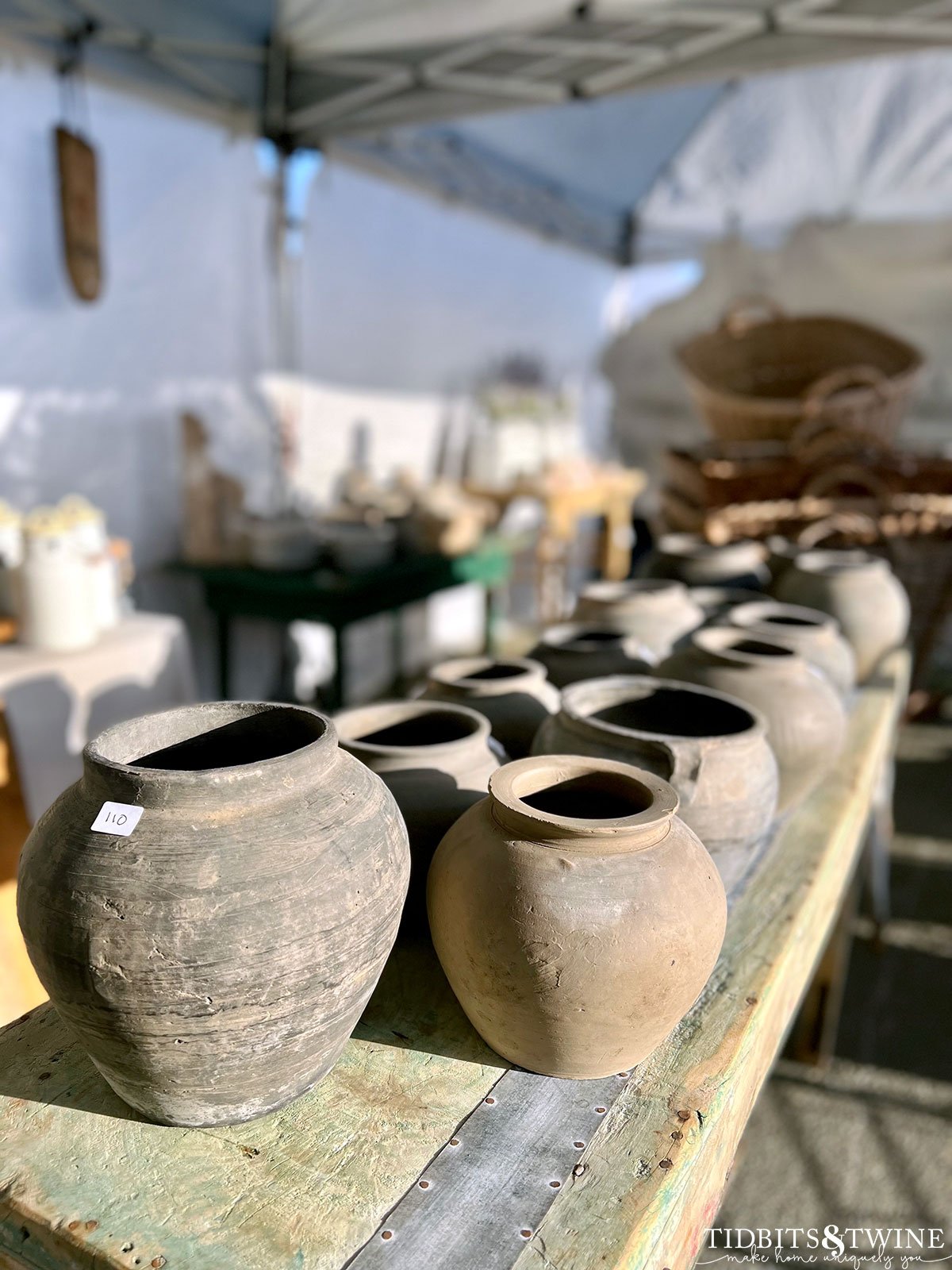 Discount Stores
Discount home stores include places like HomeGoods, Marshalls, TJ Maxx, Big Lots, and even Overstock.com! These stores sell a combination of brand name items that are damaged or simply overstocks, as well as less expensive dupes to the more expensive versions. What you find is a mix of trending products at a variety of price points!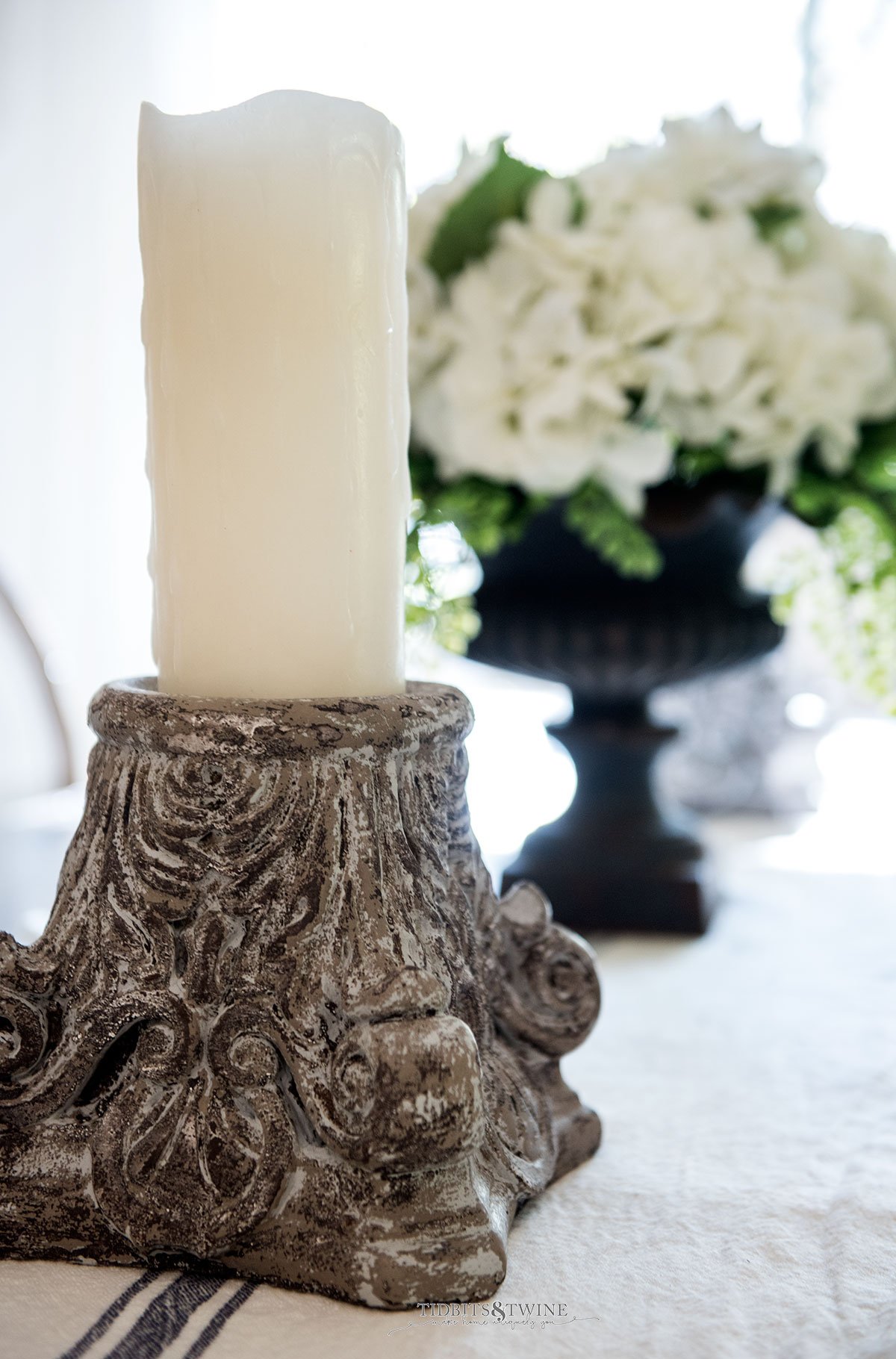 I regularly see beautiful Loloi rugs at HomeGoods, along with Eddie Bauer bedding, Stearns and Foster pillows and even Vera Wang duvet covers! These outlet stores are great for finding luxury decor on a budget.
Get my 7 Expert Tips for Shopping at HomeGoods and 1 Thing You Should Never Do!
Coupons & Discounts
Why pay full price if you can use a coupon? Maybe online retailers will offer you an incentive, like 10% off, if you sign up for their email list. Okay, getting bombarded by retailer emails can be annoying, but I have a friend who created a separate email account just for email lists from retailers. Great idea!
Beyond email lists, you can get discounts and cash back from sites like Rakuten and FreeShipping.com. I actually regularly use these sites to lower my purchase price and can personally swear by them. You can read more about them in my Tips for Saving Money When Shopping Online.
Make It
Don't be afraid of a little DIY! You don't even have to be good at painting to excel at Chalk Painting, and it will instantly transform your items to ones you love!
Brass is popular right now, so things like brass frames or hardware can be pricey. But you can easily transform your existing items with the Designer's Secret: Rub n Buff!
You can also save big on art by downloading and printing your own art. I have an Exclusive gallery with lots of beautiful art pieces that you can use in your own home.
You can also search for exactly what you want using my guide, Designer's Secret: Free Art Sources for the Home!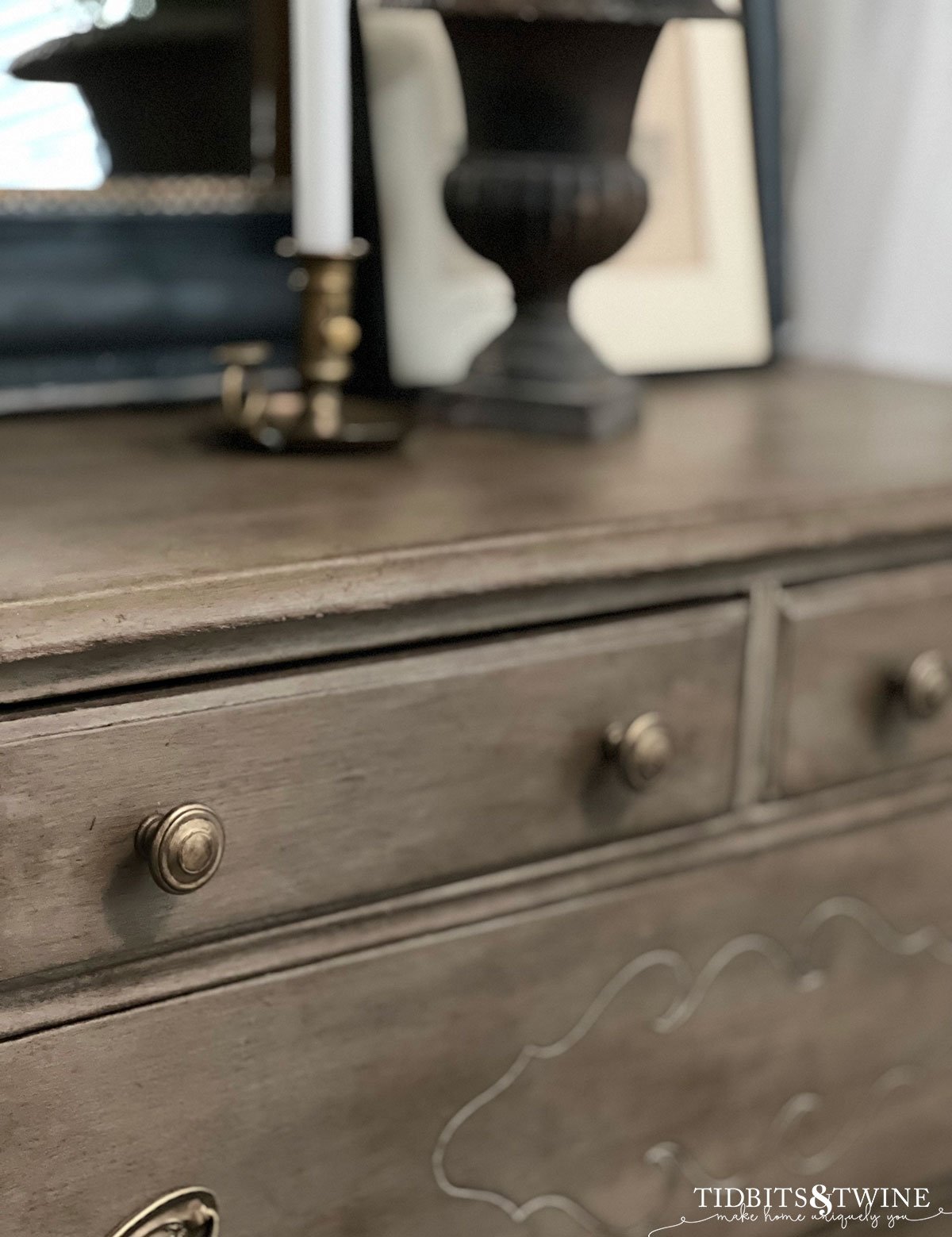 Big Box Stores
I'll let you in on a little secret. HomeDepot.com has some amazing home decor! You might not even consider them when looking, but their online site is nothing like their brick and mortar store.
Additionally, a lot of well-known designers collaborate with stores to carry their lines. For example, I'm obsessed with the Studio McGee line at Target. But you can also find collabs with Isaac Mizrahi, Lily Pulitzer, Michael Graves, and more.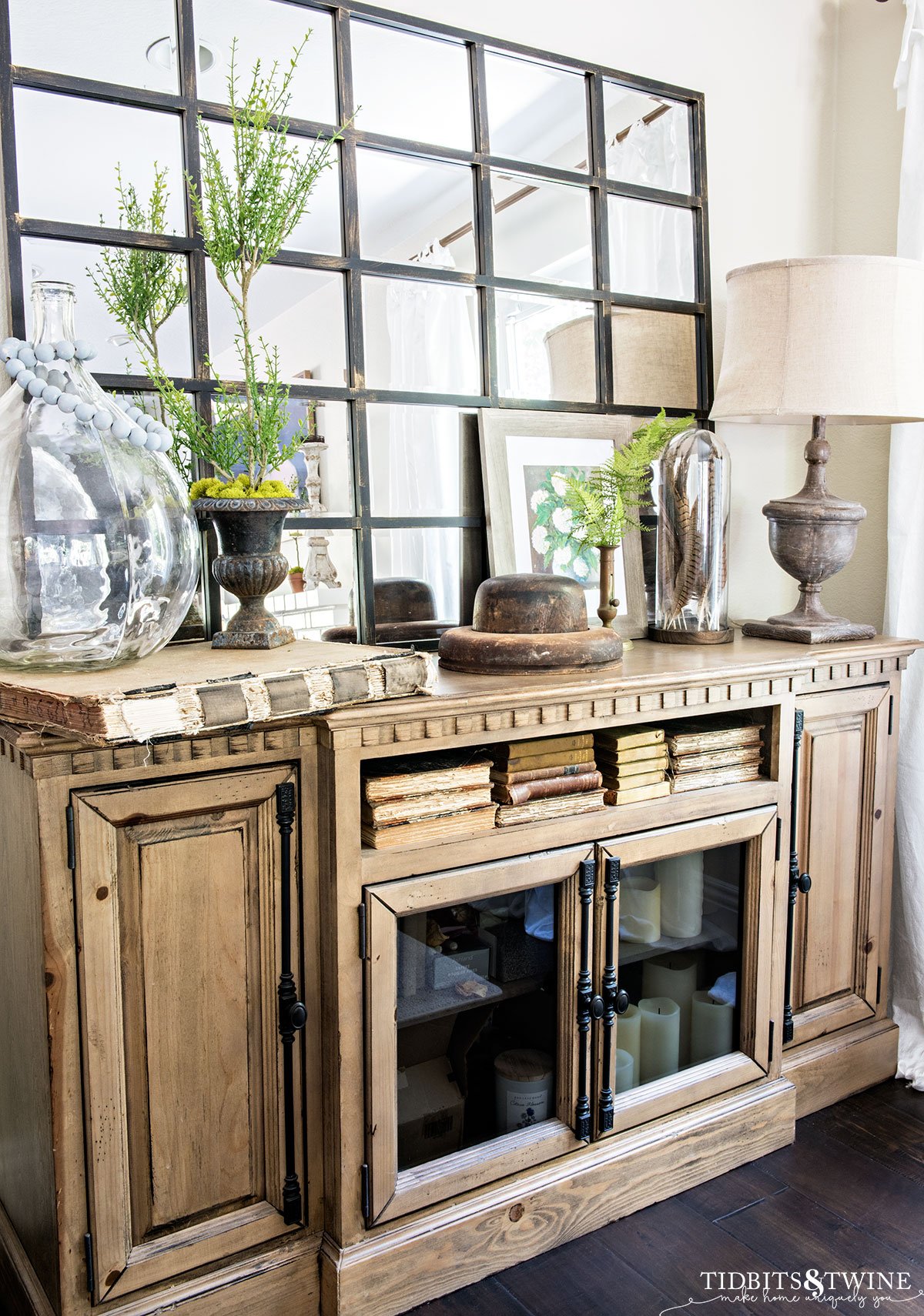 Amazon
Don't ignore Amazon when it comes to home decor and furniture! You're not going to find big brand names here, but you will find some great dupes and some gorgeous items at good prices. Items selling on Amazon are typically very price competitive and if you're an Amazon Prime member, many come with free shipping and free returns!
You can shop my favorites on my Amazon Storefront!
After 3 years of searching, I found the perfect rug for my primary bathroom that really pulled the entire room together!
Floor Models
Floor models can be a great way to get what you want for a fraction of the price. Many times, retailers put their floor models on sale in order to make room for new inventory. With any floor model, though, always check it carefully for wear and tear, especially furniture which gets heavy use on a retail floor. For anything that typically comes with a warranty, ensure that the floor model comes with the same warranty.
This leather chair in my family room was a floor model at a deeply discounted price because it had a dark mark on the seat. But I love the distressed look so the mark didn't bother me at all! When I see similar chairs now, I realize just how much I saved!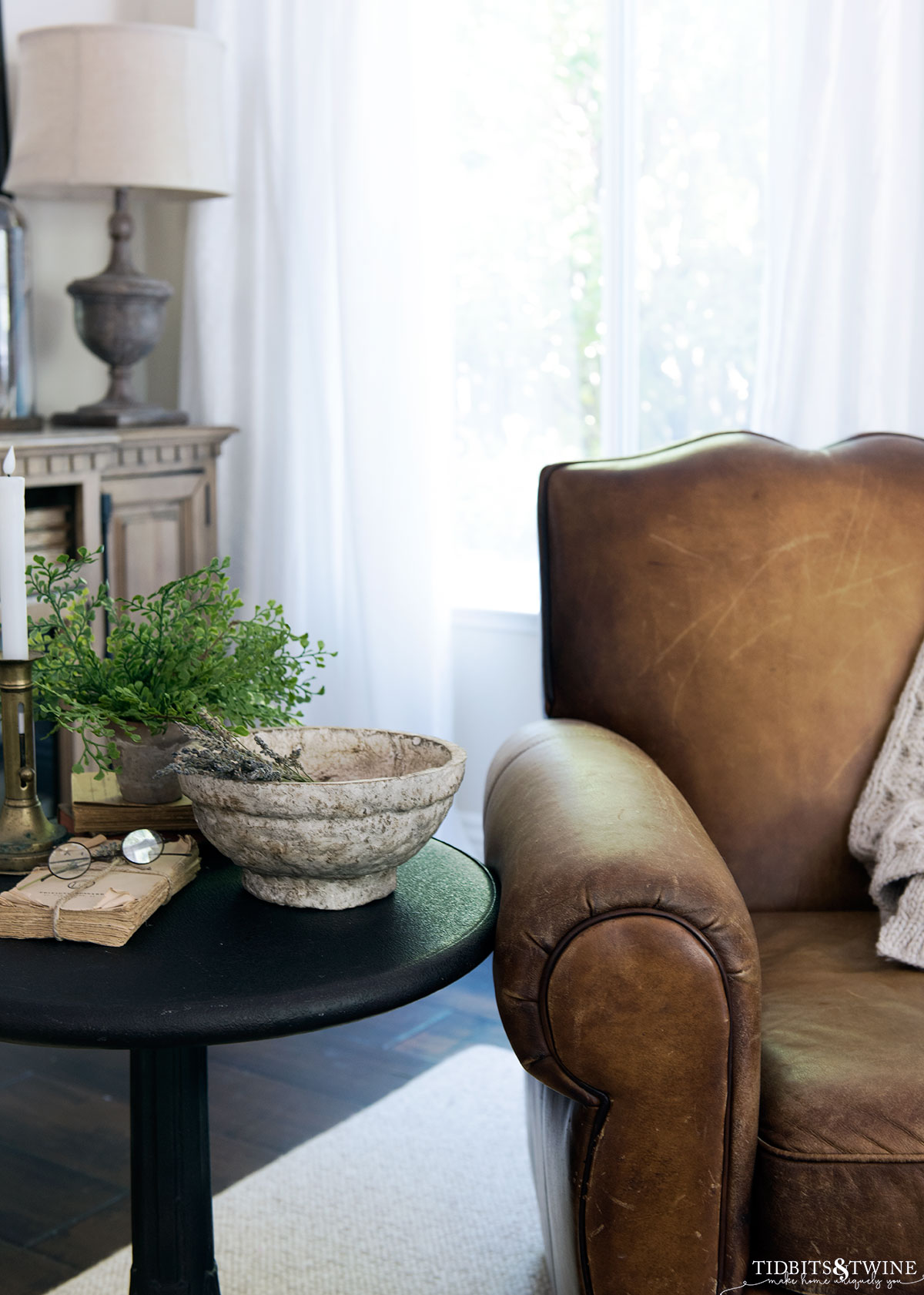 More Shopping Tips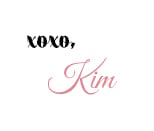 Join the Community
Let's keep in touch! Get exclusive artwork plus the latest news delivered directly to your Inbox!