My Spring family room decorated with neutrals, including lots of plants and white flowers. Simple touches of Spring to take you throughout the season!
Today is the last stop on my 2022 Neutral Spring Tour with TONS of photos! I shared my living room, dining room and entry last week. Today is my family room.
Spring Family Room
Yes, today's room is neutral as well, but a bit moodier than the other two. I'm not sure if that's a result of the lighting in this room, the decor choices, or perhaps all of the above. Or maybe it's this week's impending rain. But I'm in California and we always need rain, so I'm not complaining!
There have been some changes to this room since I last shared it…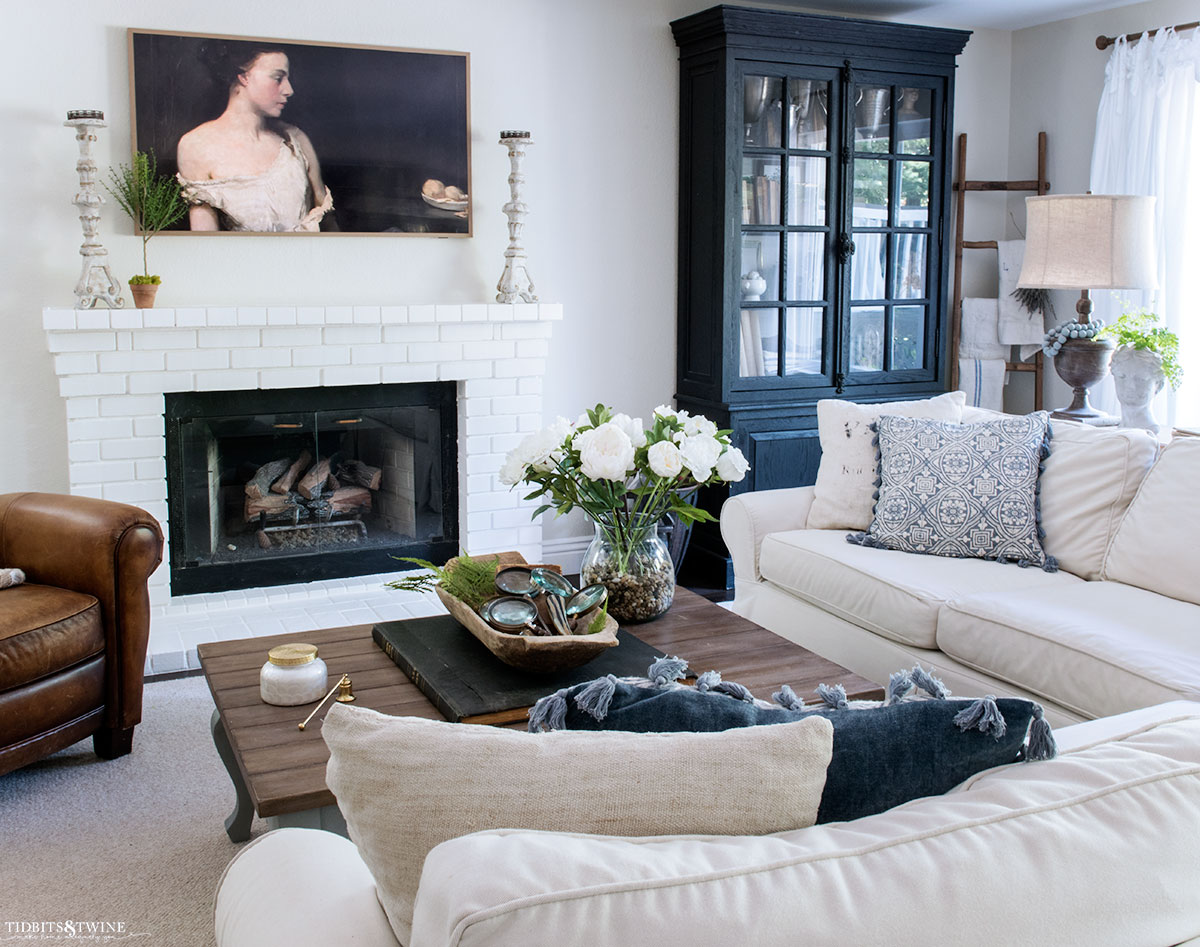 For one, my TV is no longer above my media cabinet. This cabinet now gives me a new place to display my favorite items and seasonal decor.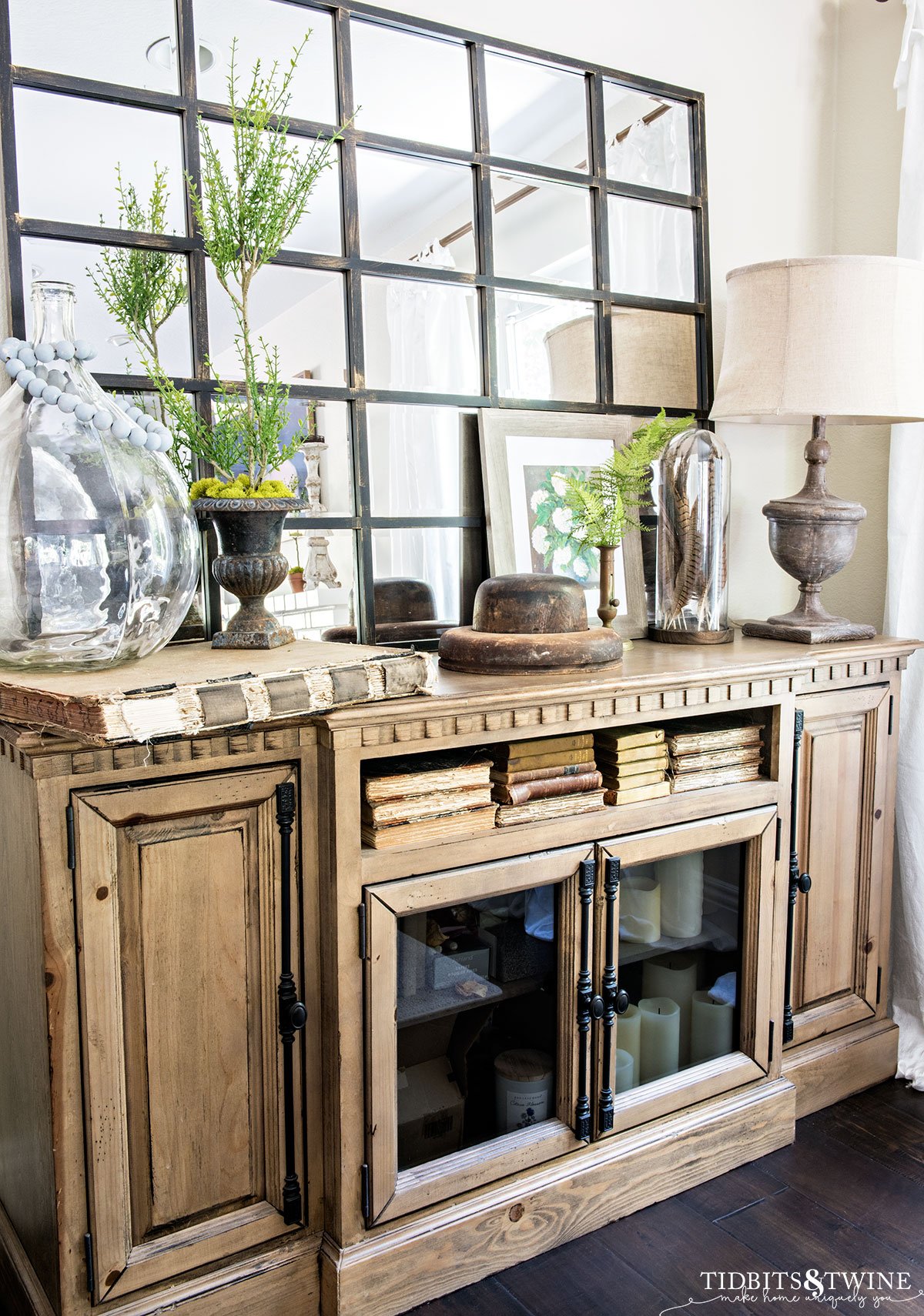 For Spring, I used a mix of textures with a few bits of green sprinkled in. My faux myrtle topiary has a new home in one of my antique French urns. You can see more of my favorite plants in my Faux Greenery Guide.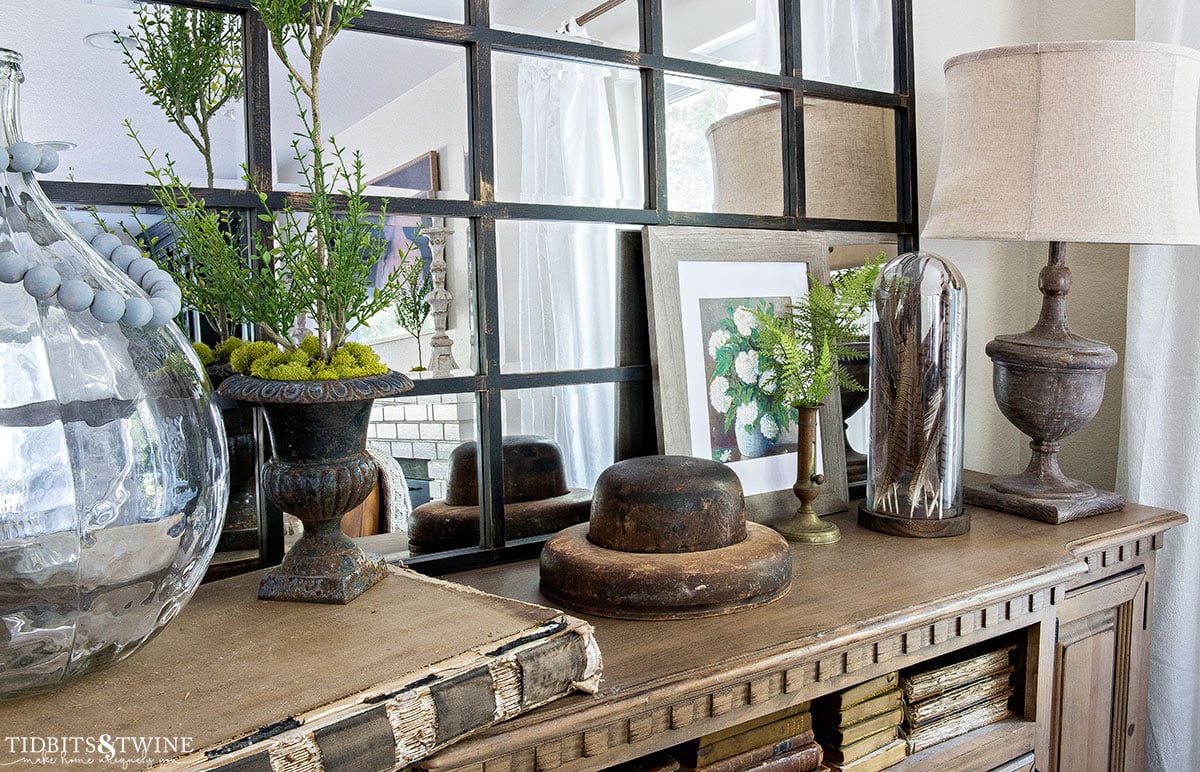 While I know this is a candlestick, I was lacking a vase and decided to put a few faux fern sprigs in the brass beauty instead. I also included a display of new Spring artwork that I found. You can use my Free Art Source Guide to find art for your own home.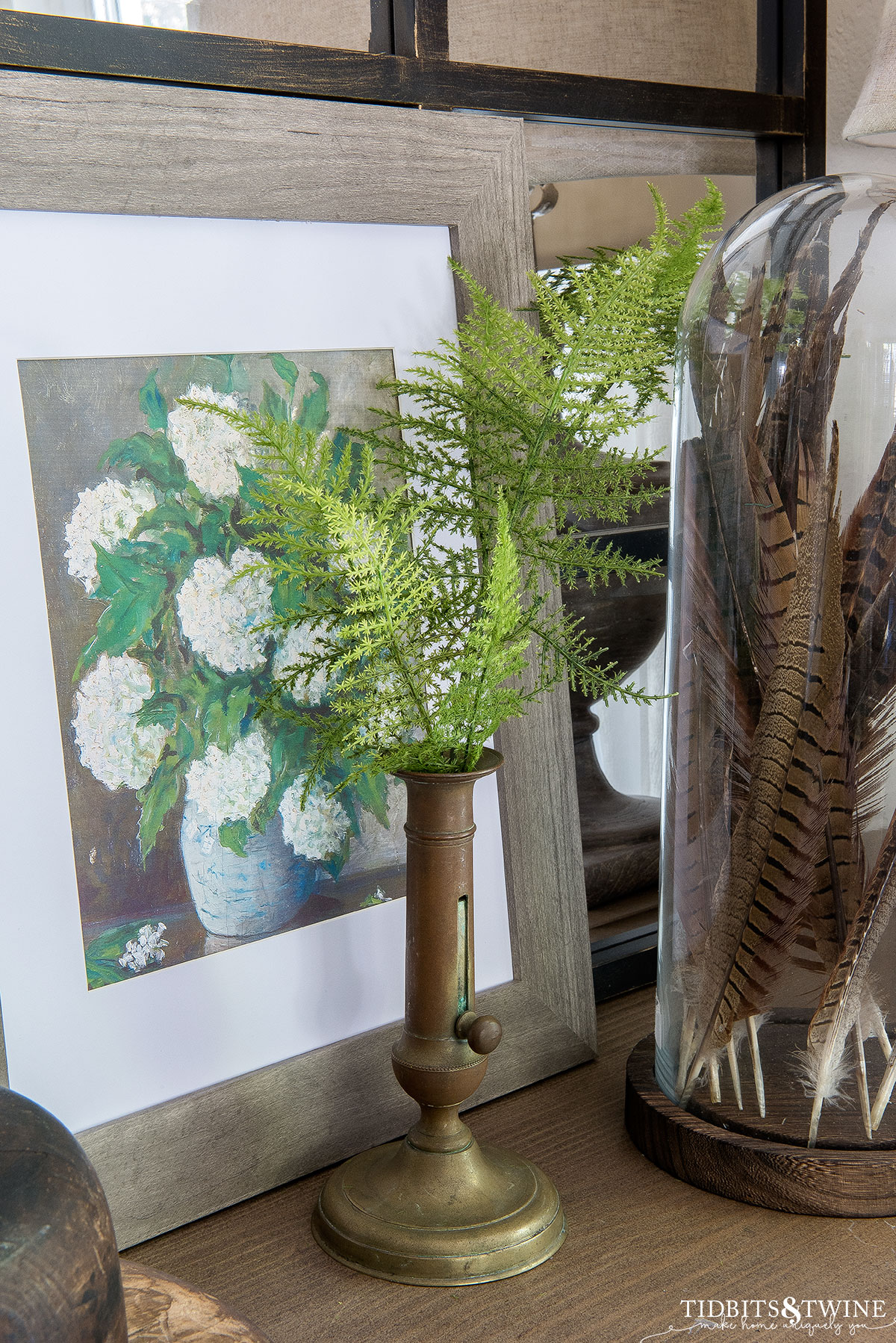 Many birds molt in Spring, shedding their body feathers. As such, feathers are often used to represent Spring! I added a few to a tall cloche for a simple display.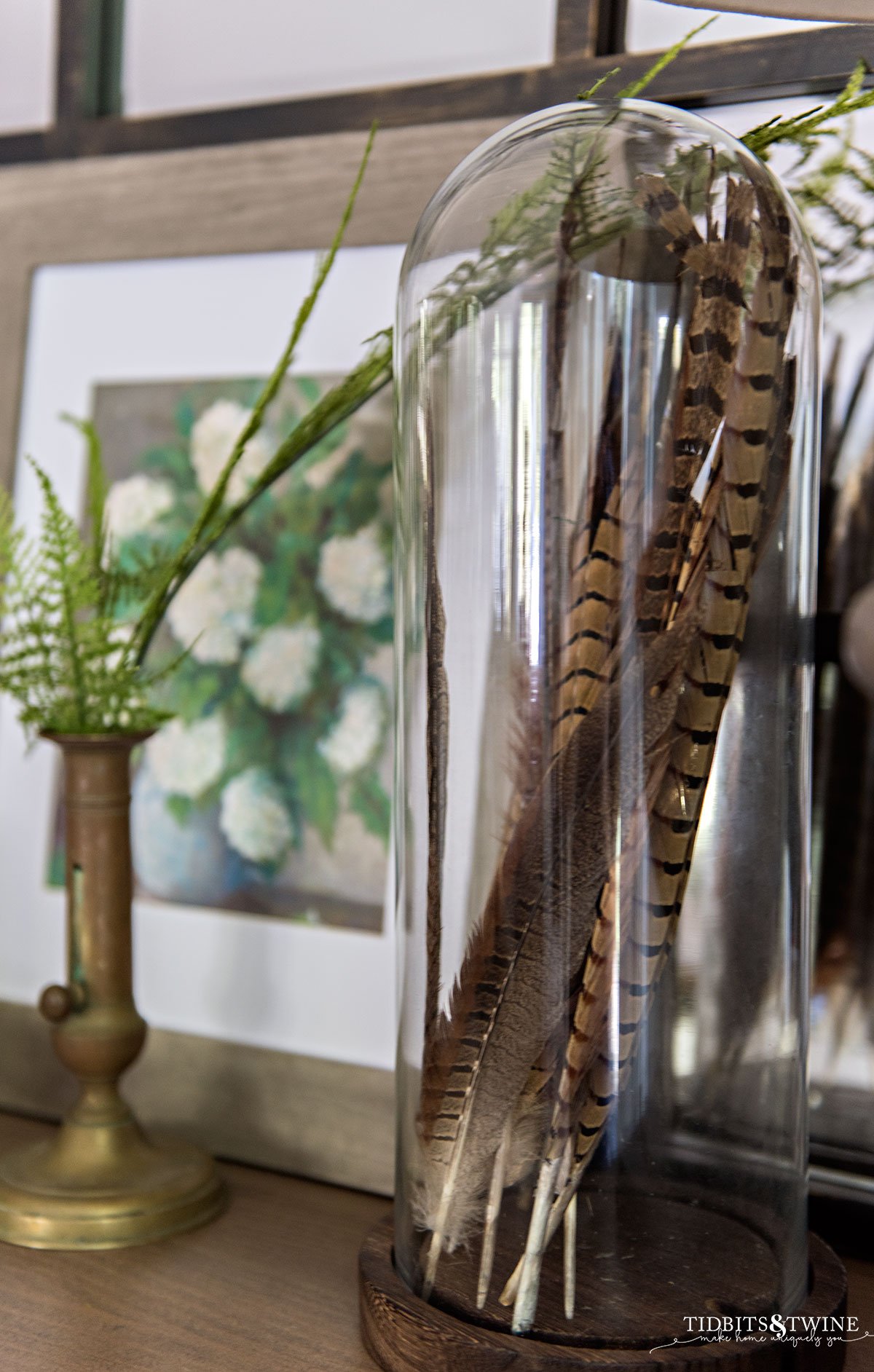 My leather recliner has a lightweight throw on it and I've swapped out the side table in favor of this metal bistro table that used to be in my bedroom.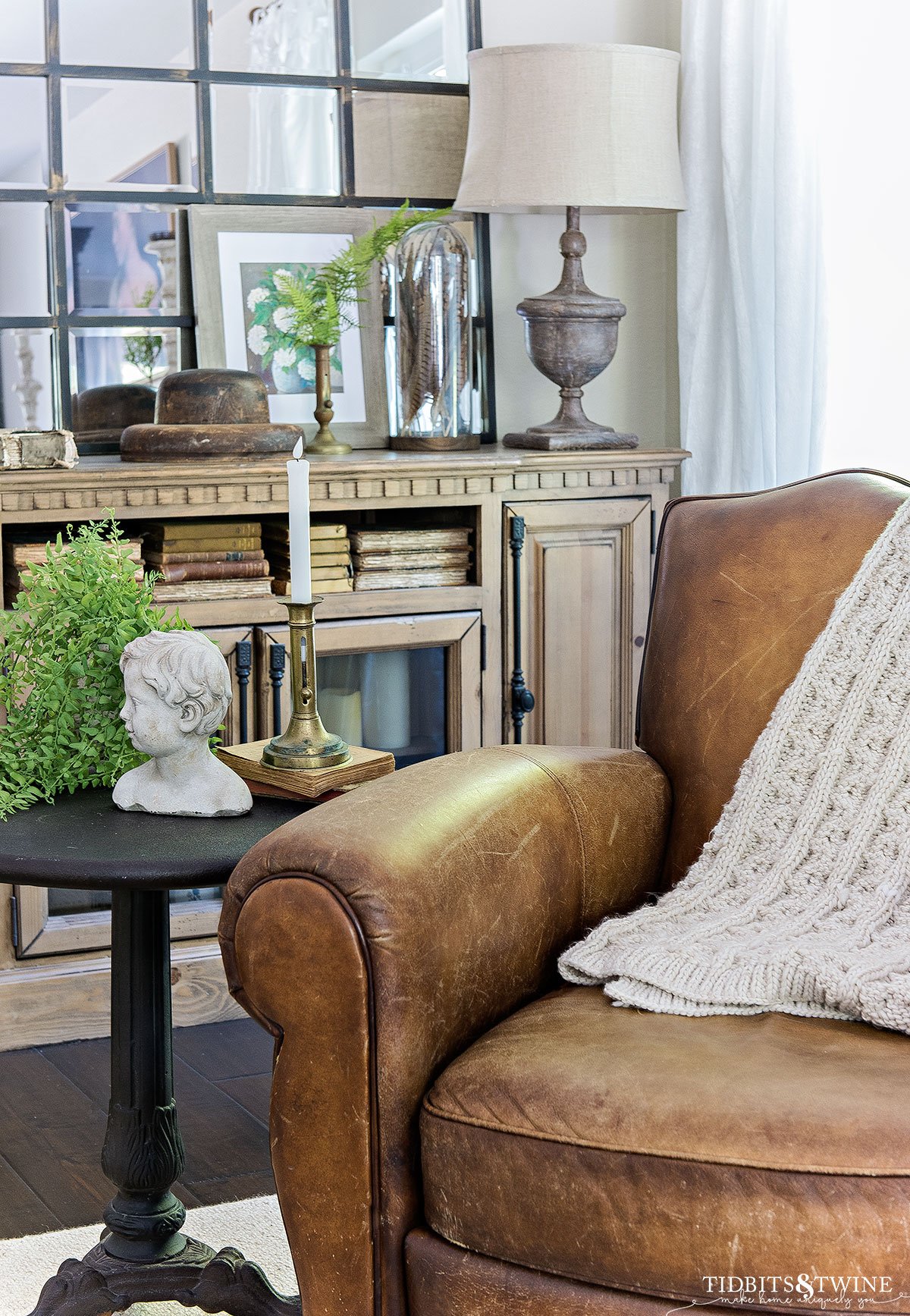 In the center of the family room, I've changed up the decor on my painted coffee table. I mixed white peonies with white roses in a large pickling jar in the corner of the table.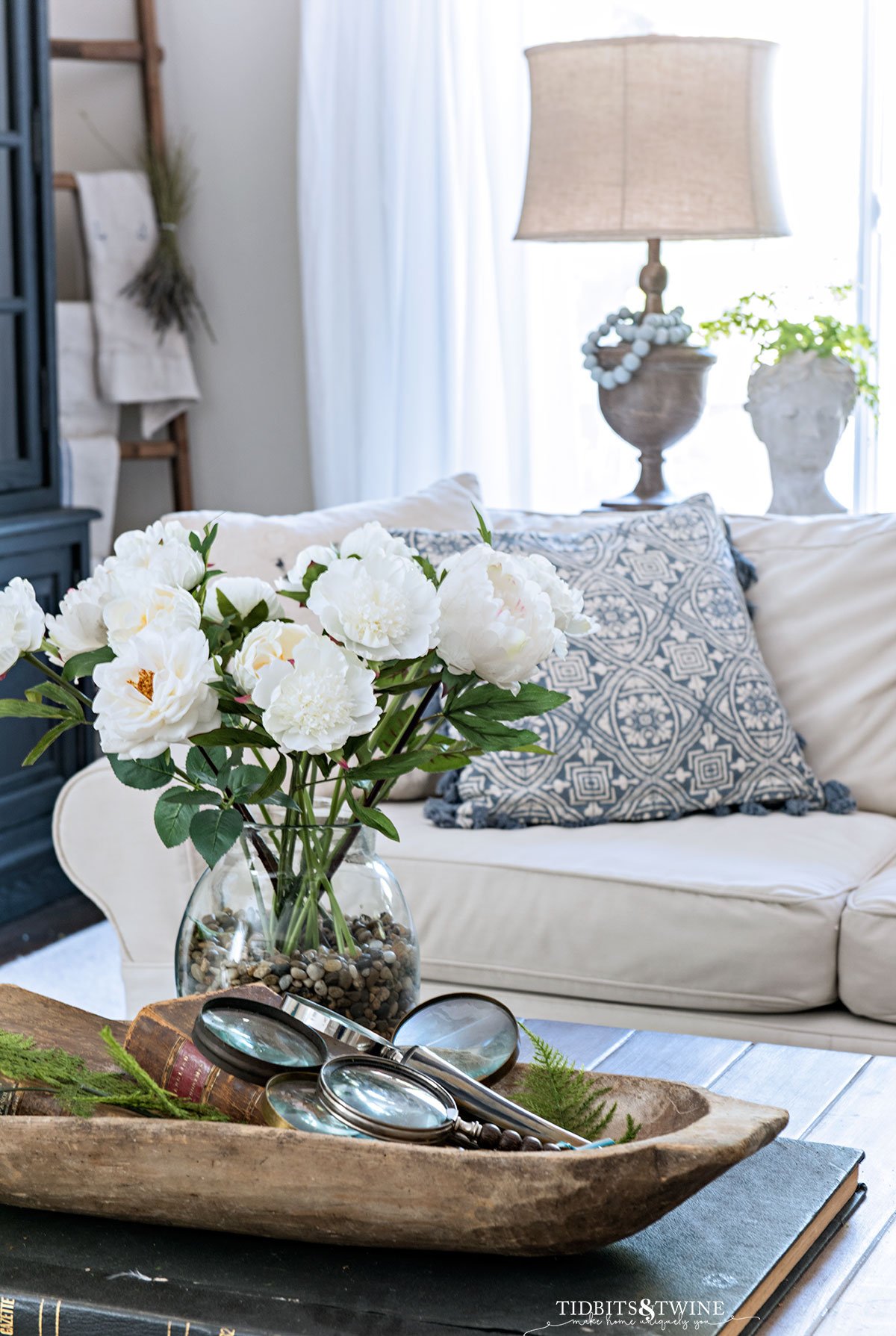 This is one of my favorite shots from this series. I just love the artwork on my new Frame TV! This isn't the final placement of my tv, though, because I'm waiting to see about redoing the fireplace surround, which would change the TV placement.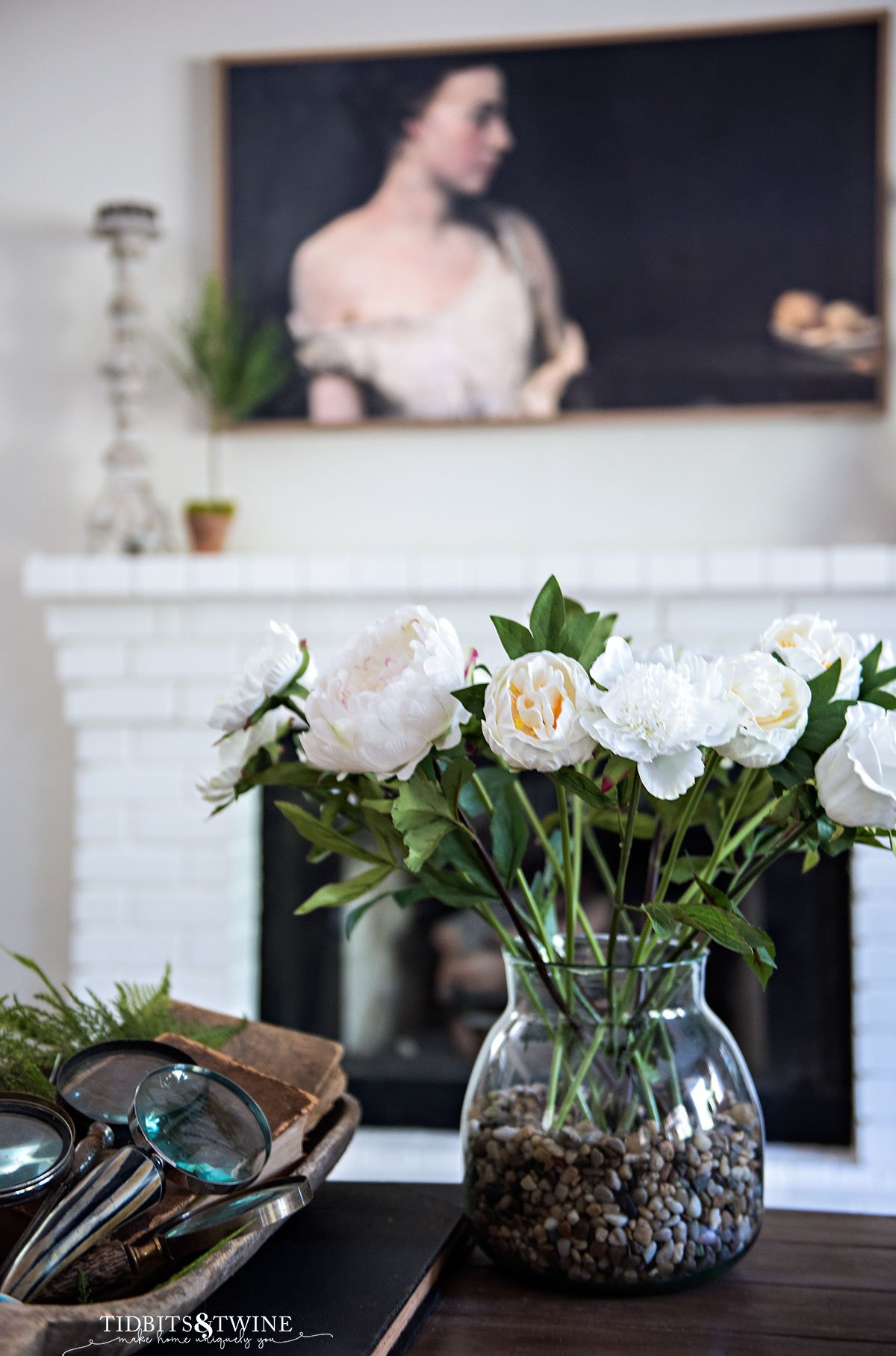 Do you remember this console table? It used to be in my living room once upon a time. Now it sits behind my family room sectional.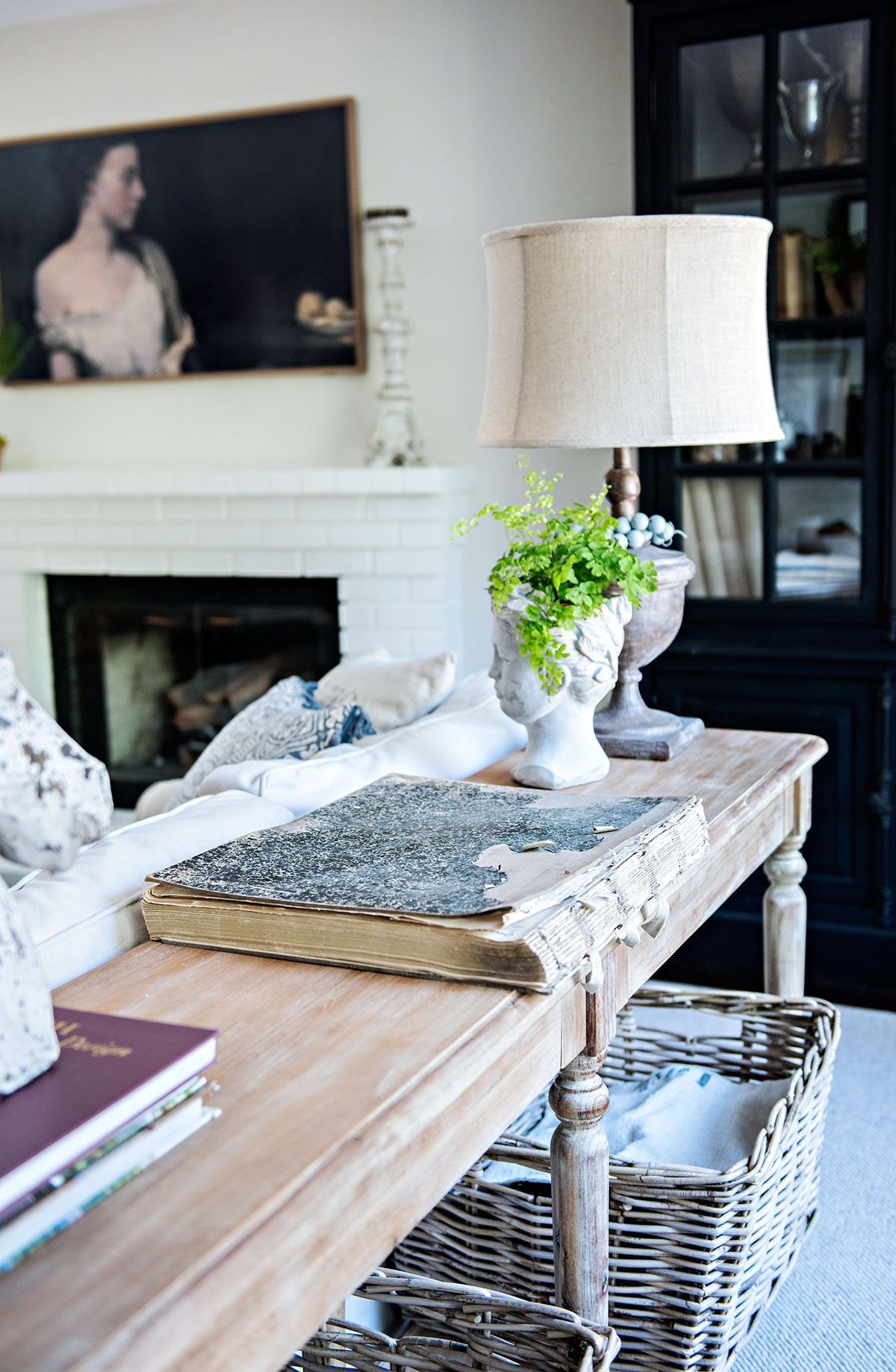 Let's talk about this goddess head planter? I actually ordered a couple of other ones first, but returned them because they looked a bit boring and flat. But this one has subtle gold highlights and I love it.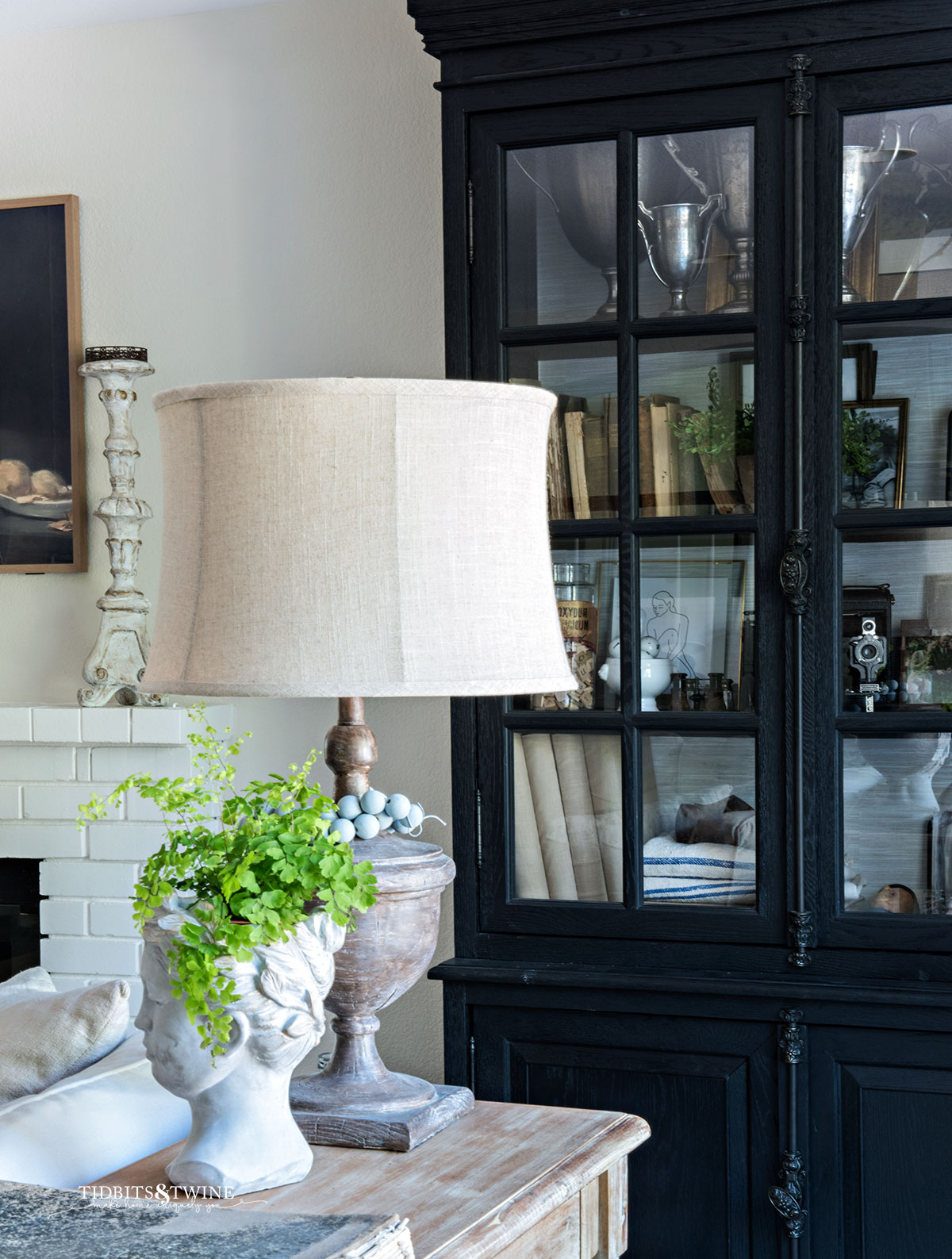 Unfortunately, I've already killed the fern despite my best efforts. (Well, maybe not my best efforts. I forgot to water it. Whoops!) Can you see the gold highlights in her hair?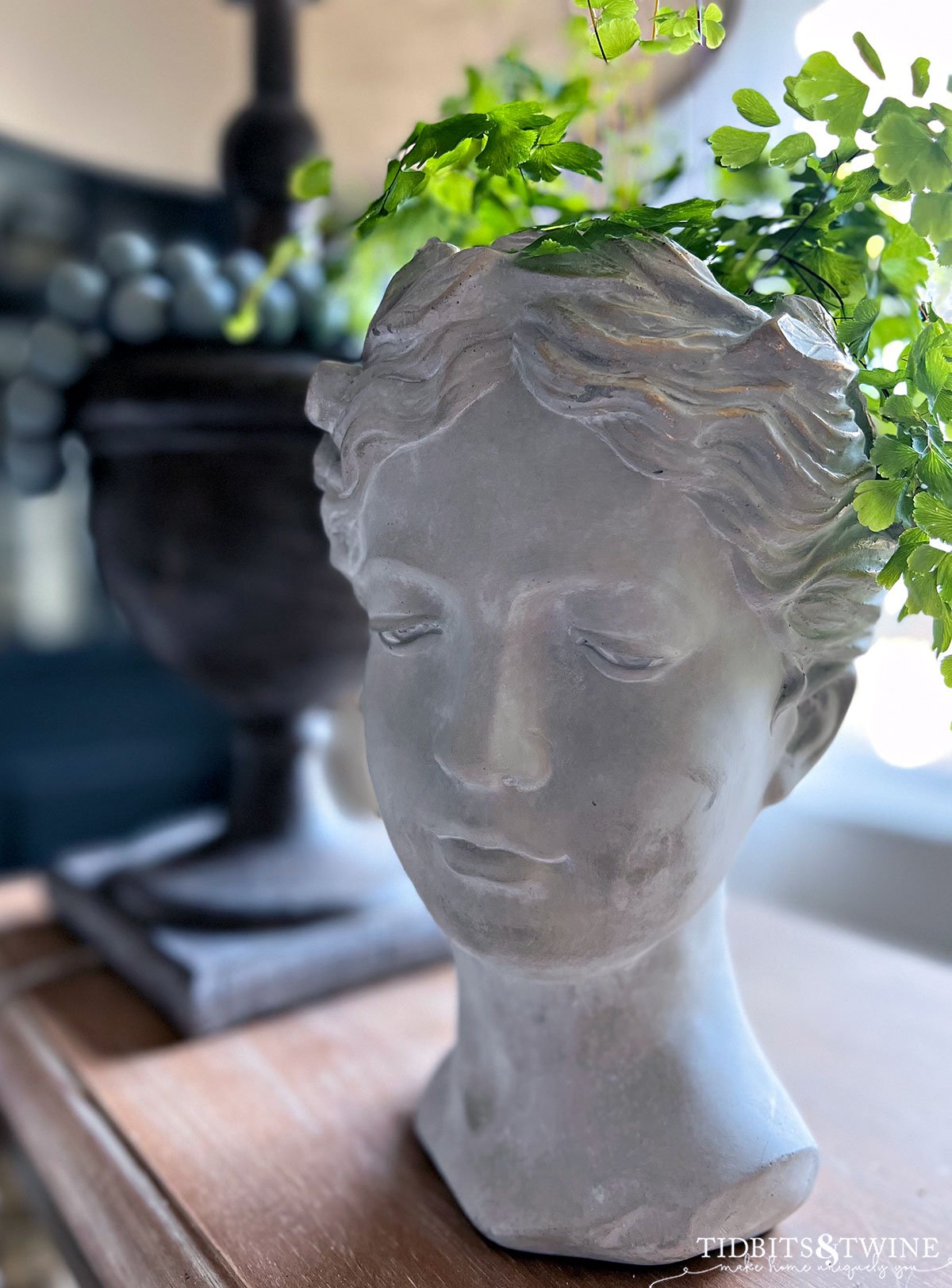 And yes! My black cabinet got a bit of a makeover recently!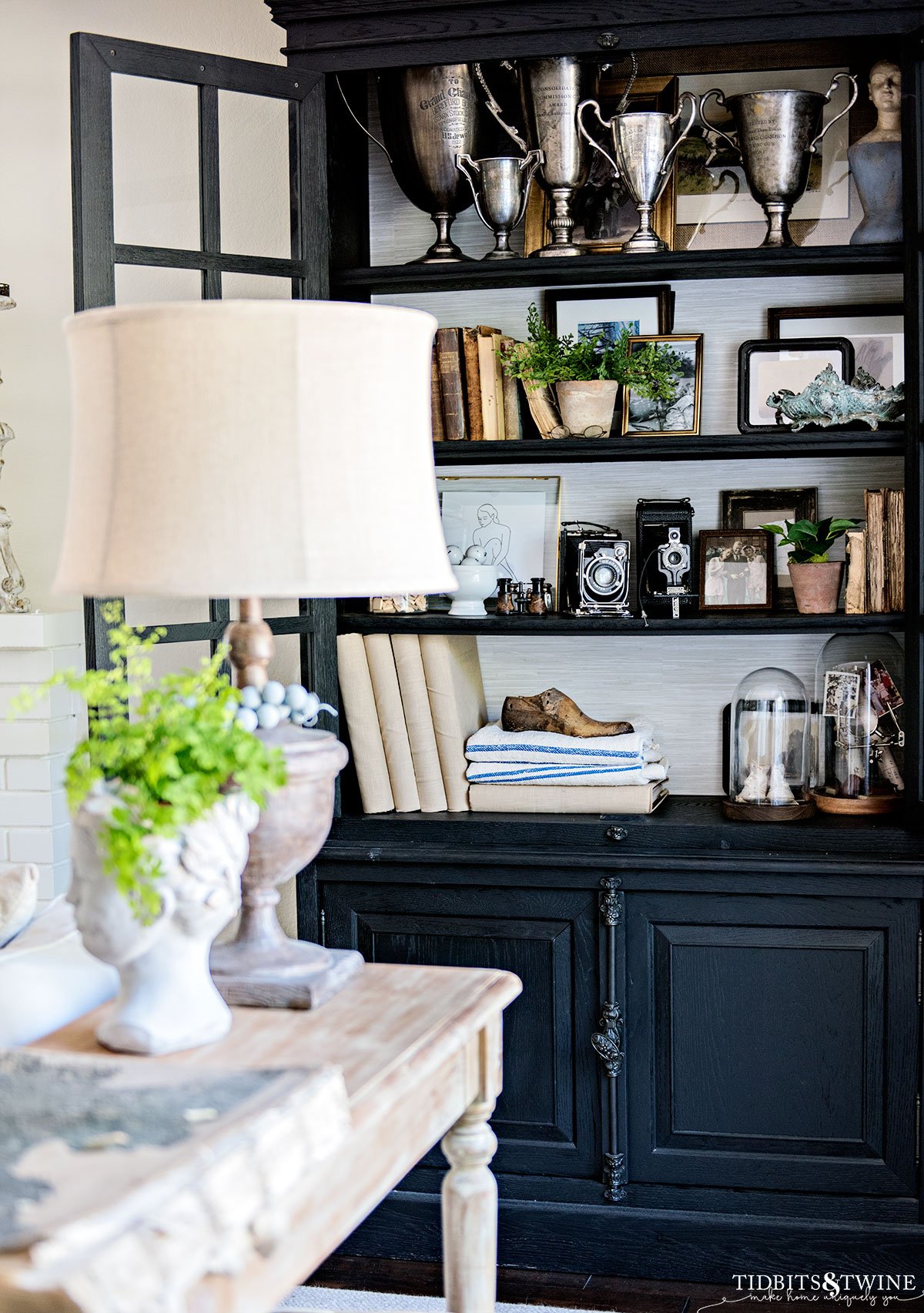 I added some removable grasscloth wallpaper to the back panel and now my decor is SO much more visible! This was a completely spur-of-the-moment project but one of my favorites.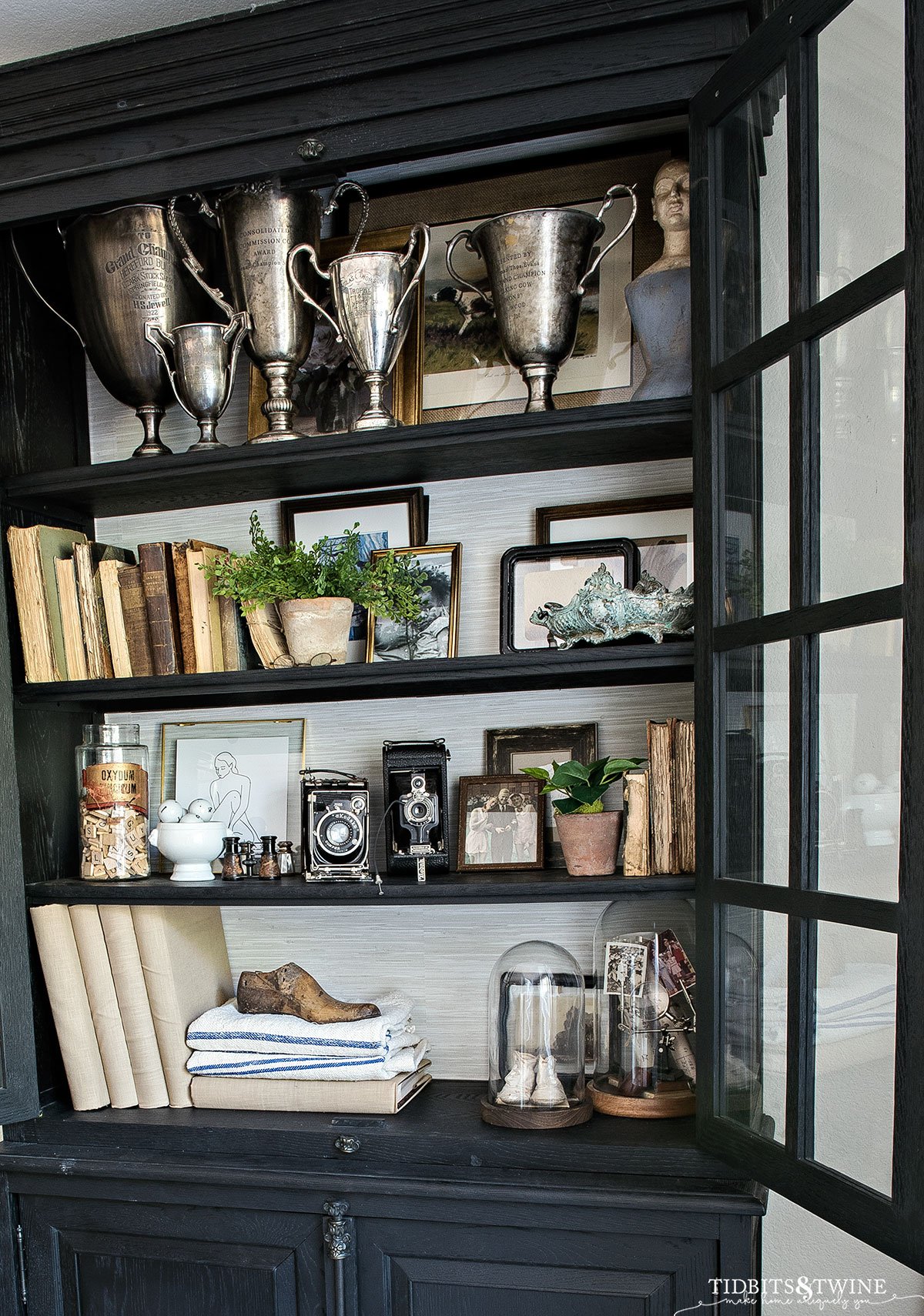 Full disclosure: I usually keep family photos in this cabinet. But my kids are teens now and have specifically requested that I don't share photos of them anymore. So, I remove their photos and rearrange the decor whenever I take a picture of this cabinet. For Spring, I used a mix of books and faux plants. My trophy collection is also inside, along with two very meaningful cloches: one with my Grandpa's baby shoes and another with mementos from my Dad.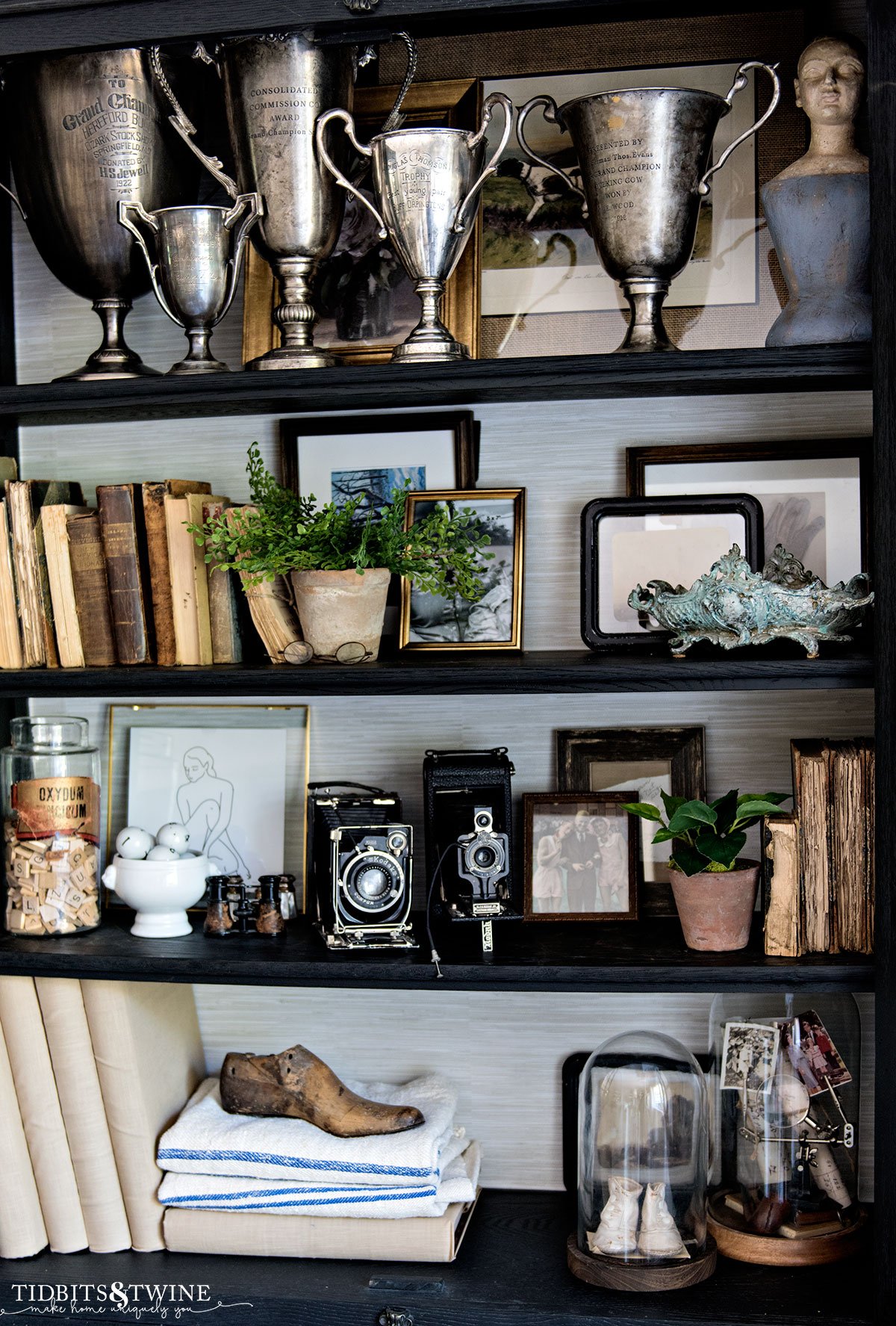 And hiding next to the cabinet in the corner? A blanket ladder full of antique grain sacks and a bit of dried lavender from my yard. If you're looking for some grain sacks, I do have a few available for sale in my online shop.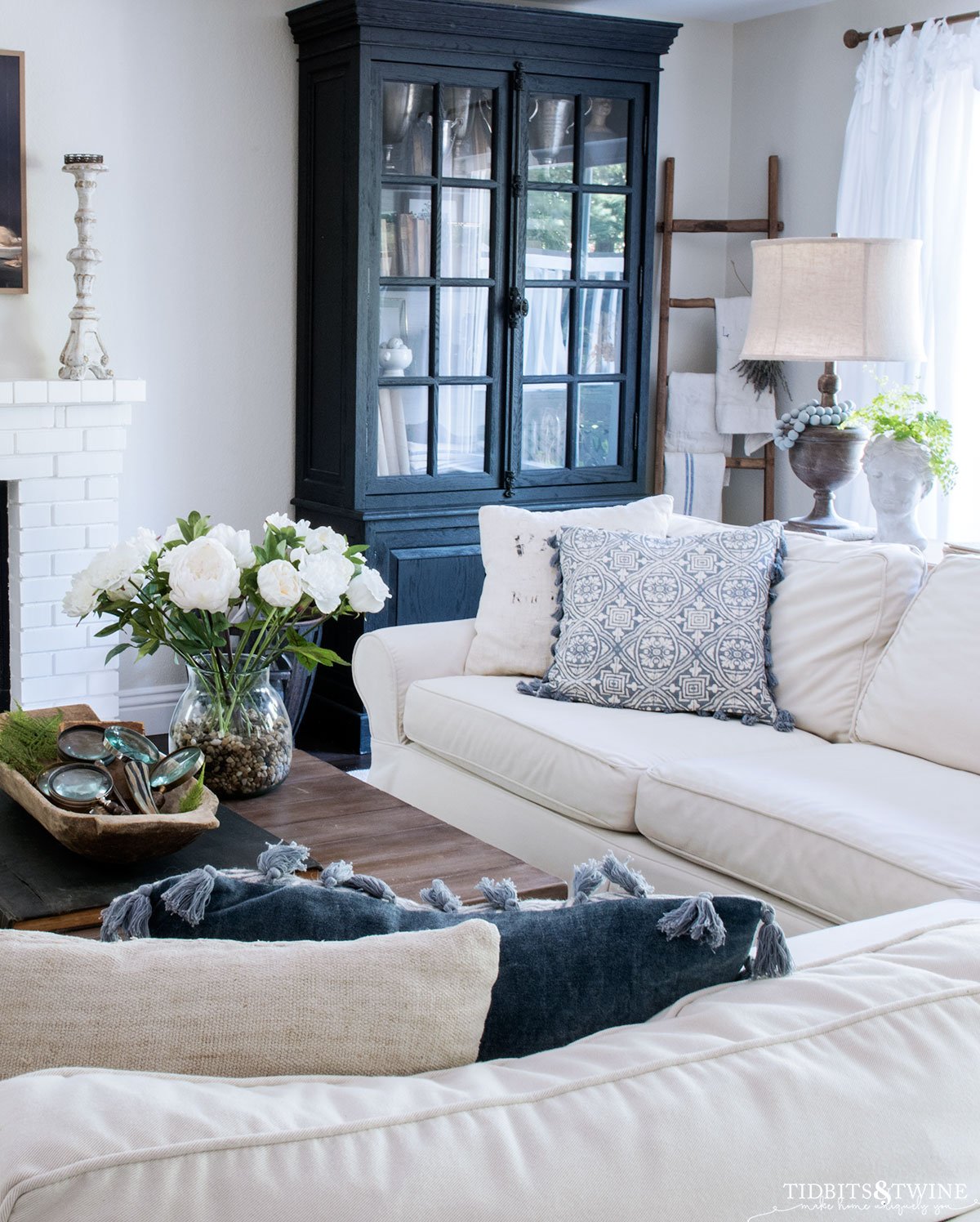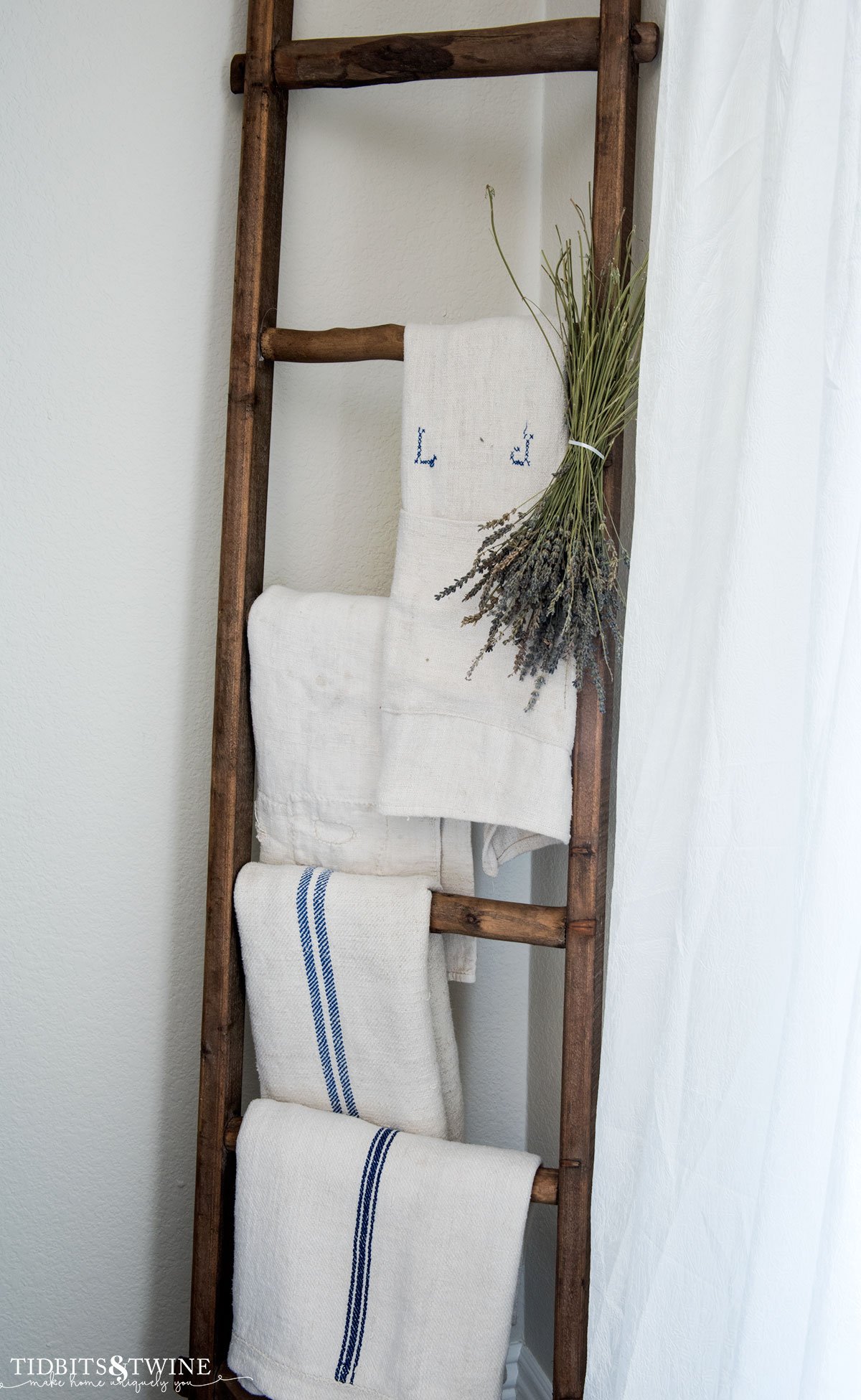 And that's the end of my Spring family room tour! I've included shoppable images to things I have in this room down below in case you are interested.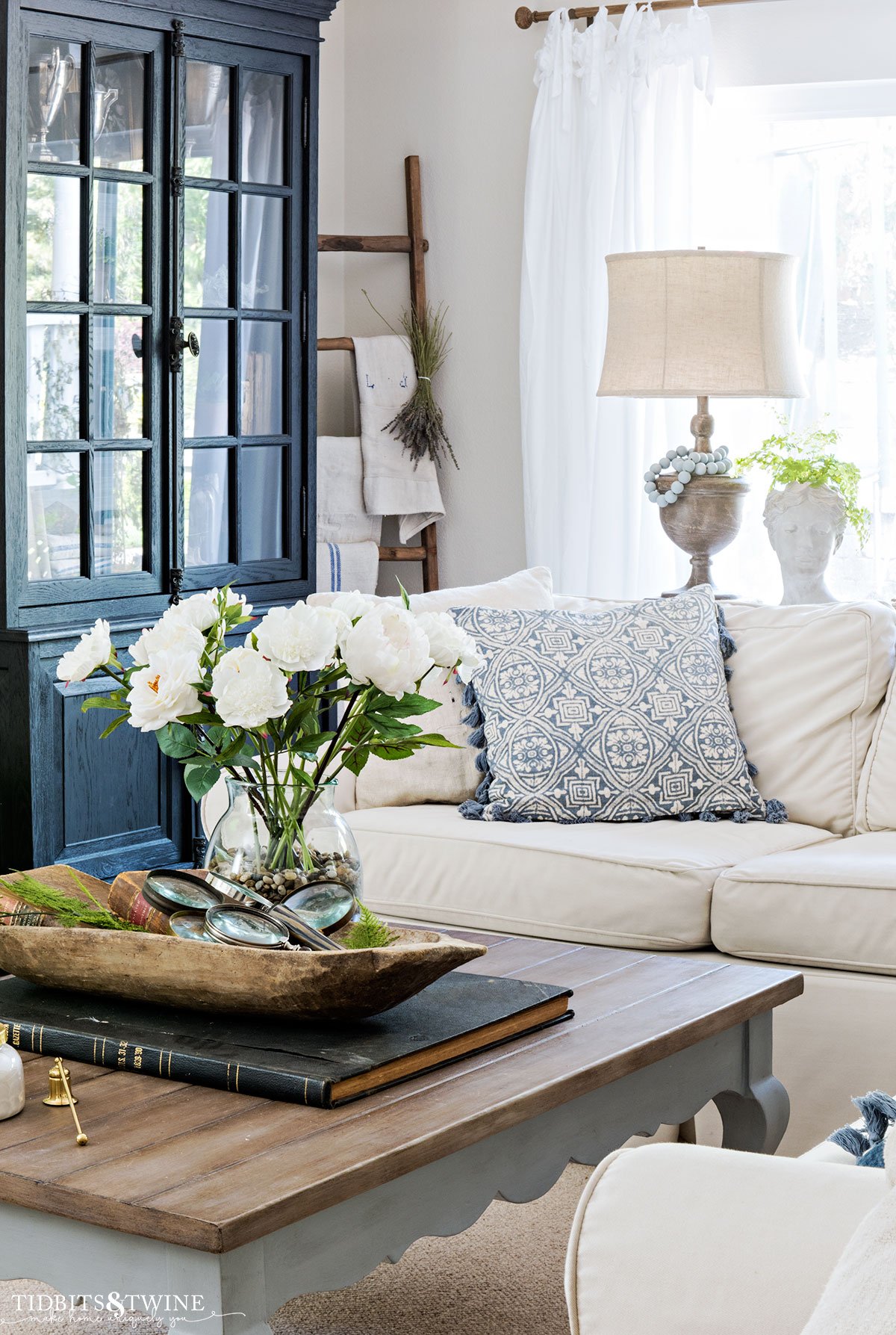 More Spring Decorating Ideas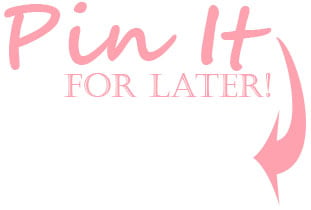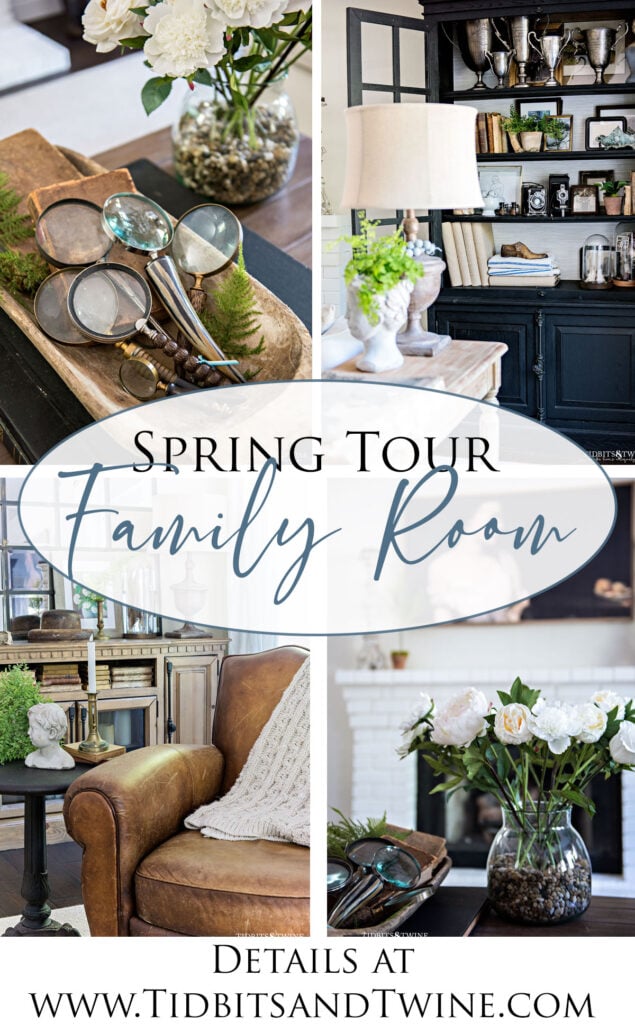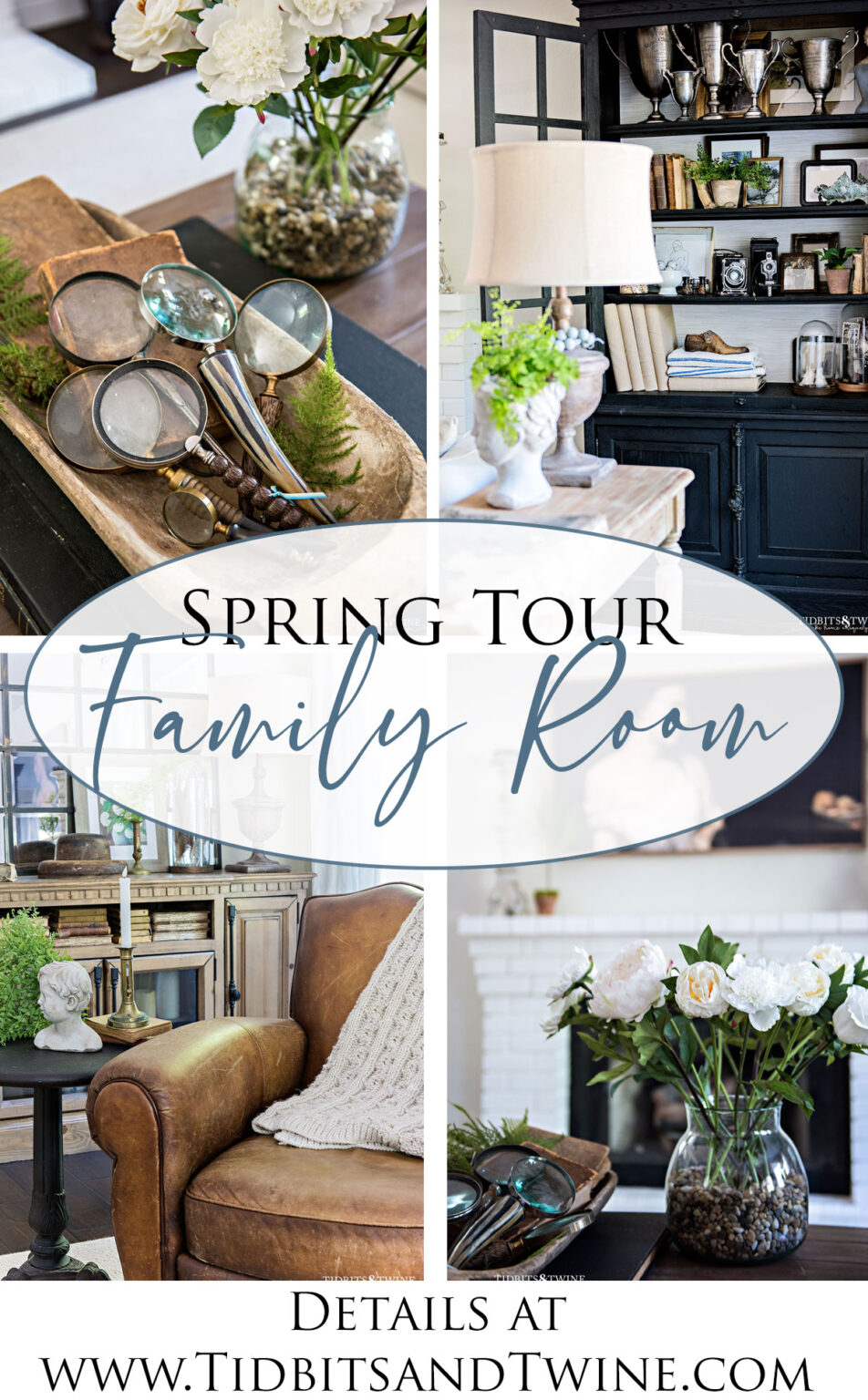 Shop My Living Room
Affiliate links provided for your shopping convenience. You can read my full disclosure policy here.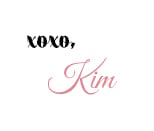 5 DECORATING TIPS You Should Know!
Get my FREE 5-day email guide and join the 10,000 subscribers who already receive the weekly decorating tips and exclusive art!
Join the Community
Let's keep in touch! Get exclusive artwork plus the latest news delivered directly to your Inbox!