A roundup of easy and beautiful Fall decorating ideas for your home! Get inspired and embrace Autumn and Thanksgiving with ideas for every room of your home.
You might have already realized that Fall decorating is my favorite season. I am most inspired by foraged finds and natural fall elements like white pumpkins, dried wheat, pinecones, and more. In fact, I've previously written an entire article specific to decorating with natural elements!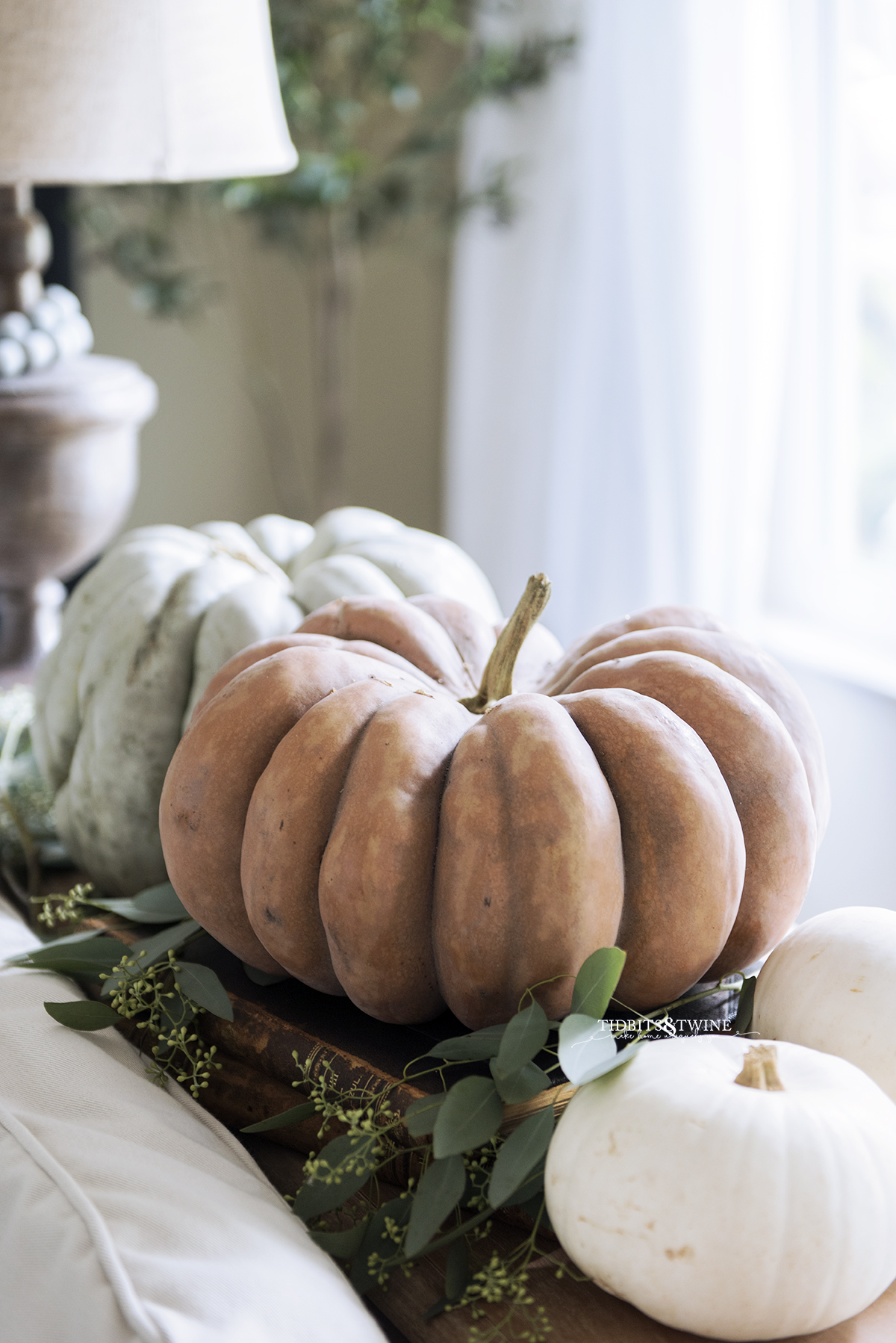 Fall Decorating Ideas
Decorating for Fall doesn't have to be time-consuming or expensive. In fact, you can get my list of 5-minute Fall decorating ideas to see just how easy it can be! But this article is a roundup of beautiful Fall decorating ideas that you can do in your own home. From creating elaborate tablescapes to easy-peasy vignettes, I think everyone will find something new to try this year.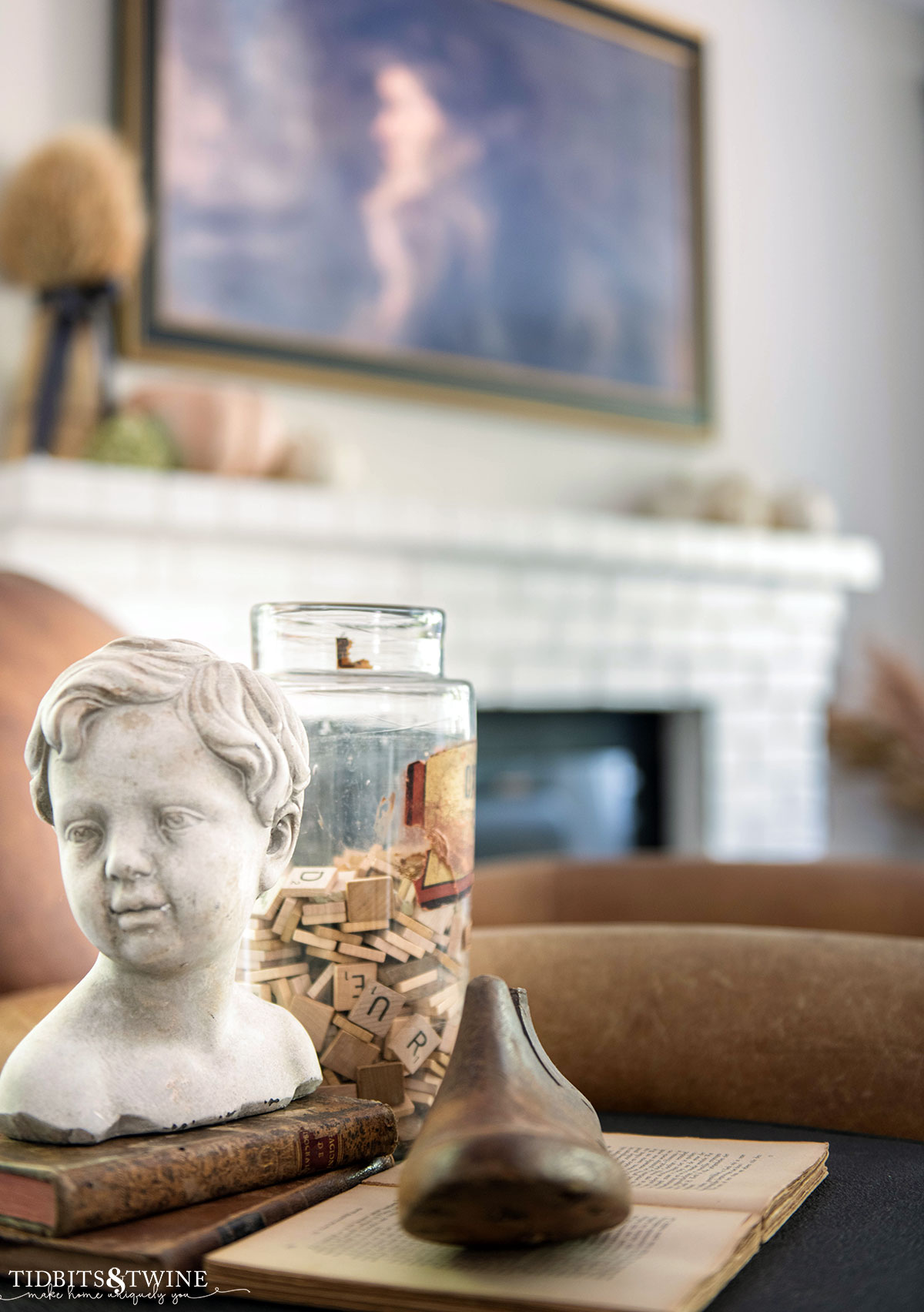 1. Add Wood Accent Pieces to Your Table Decor
Wood accents work year-round, but they make a particular statement in Fall! I love dough bowls for seasonal decorating, like this one full of pumpkins and antlers.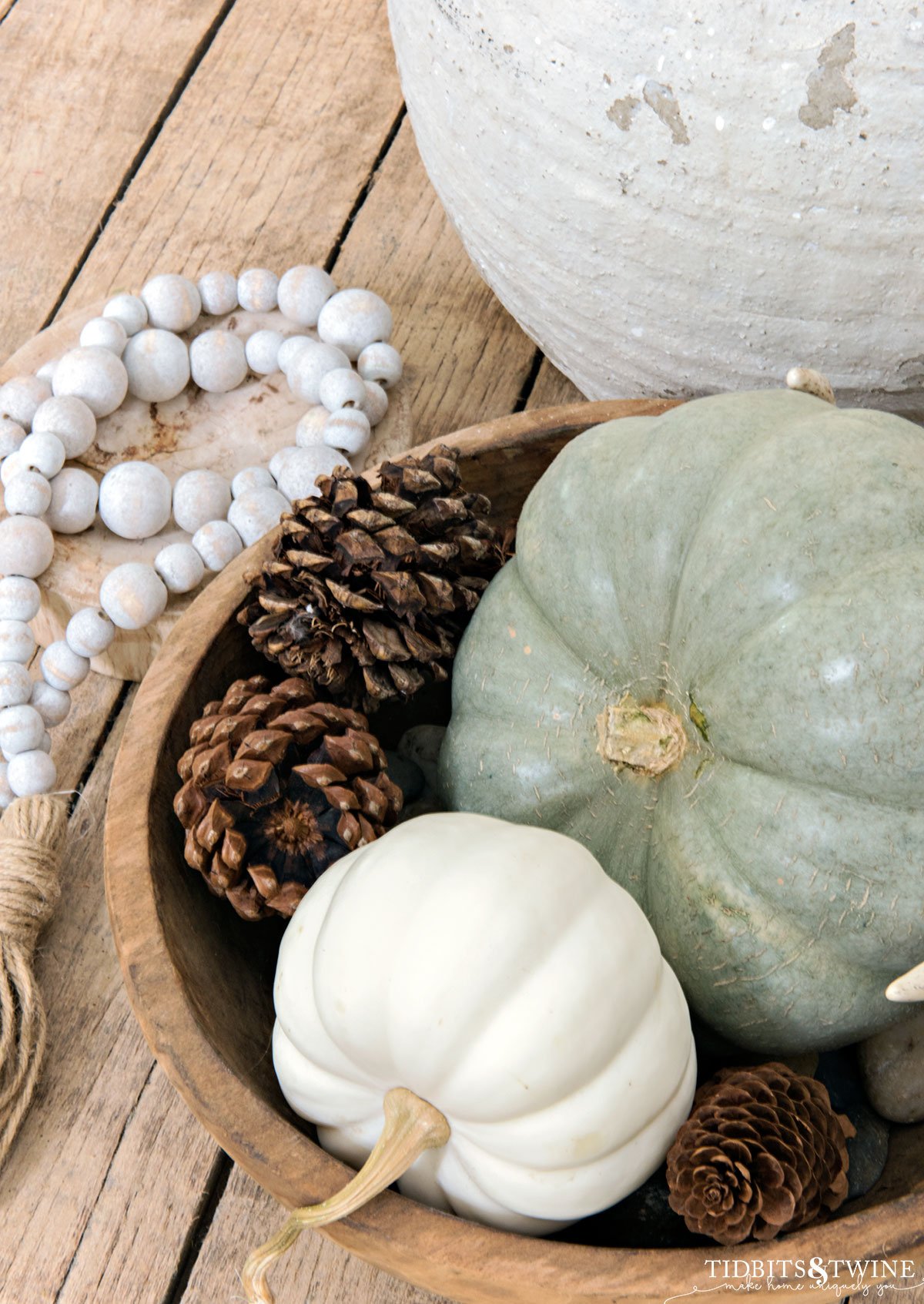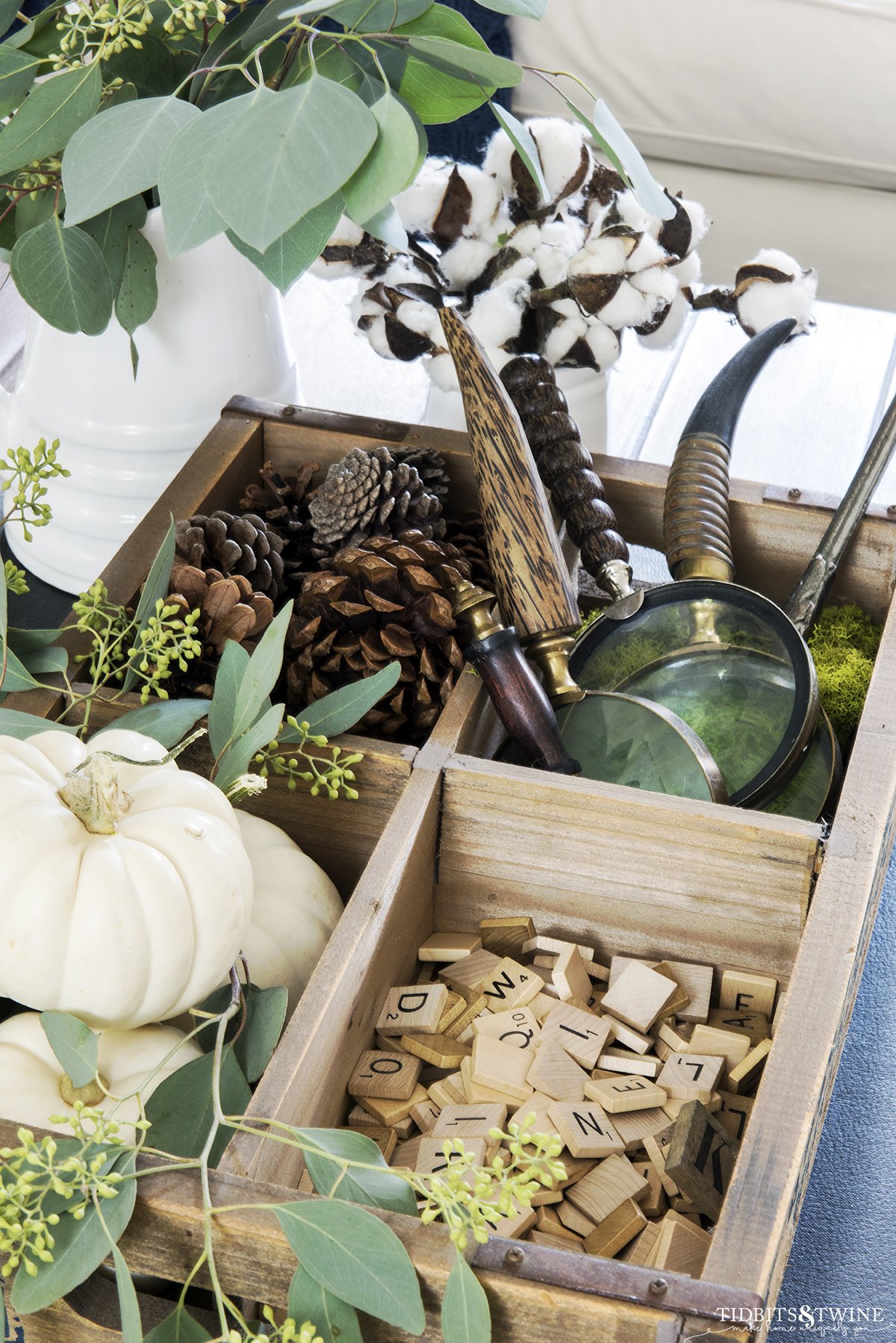 You can also just bring in wood accessories like wood bowls, beaded garlands, this dried grapewood branch, wood candles, and wood candle holders.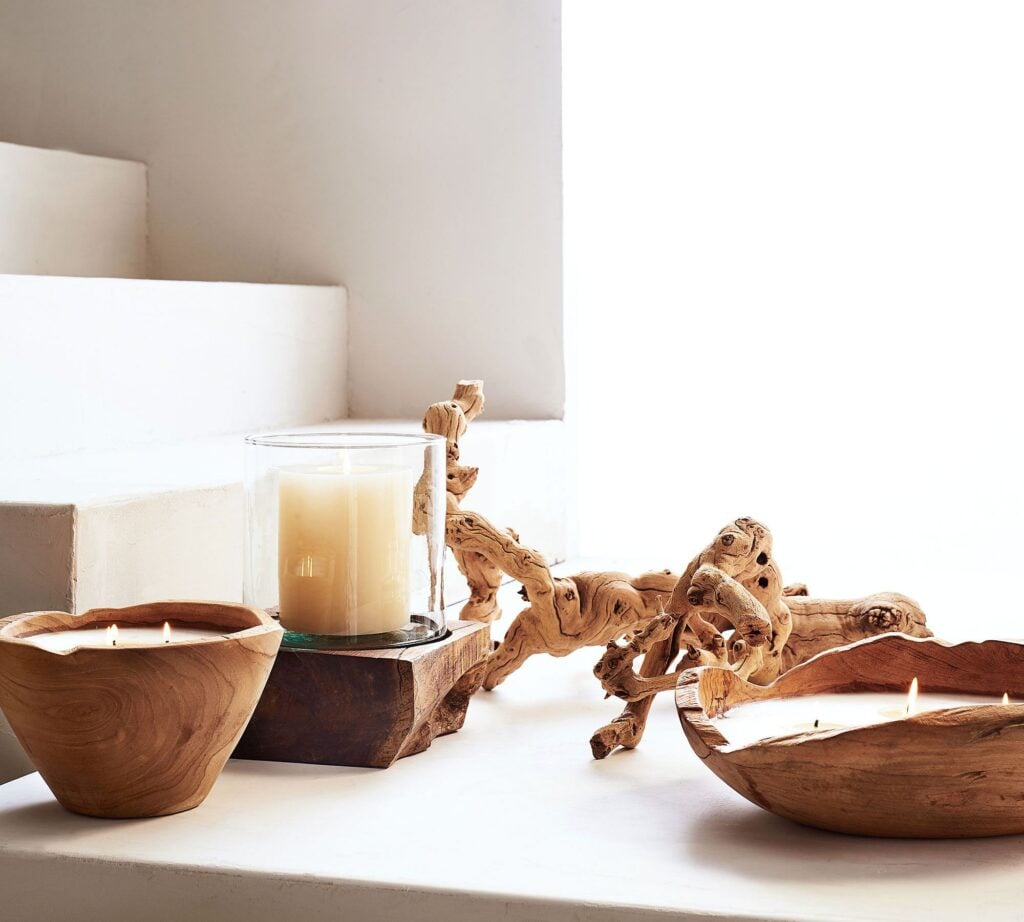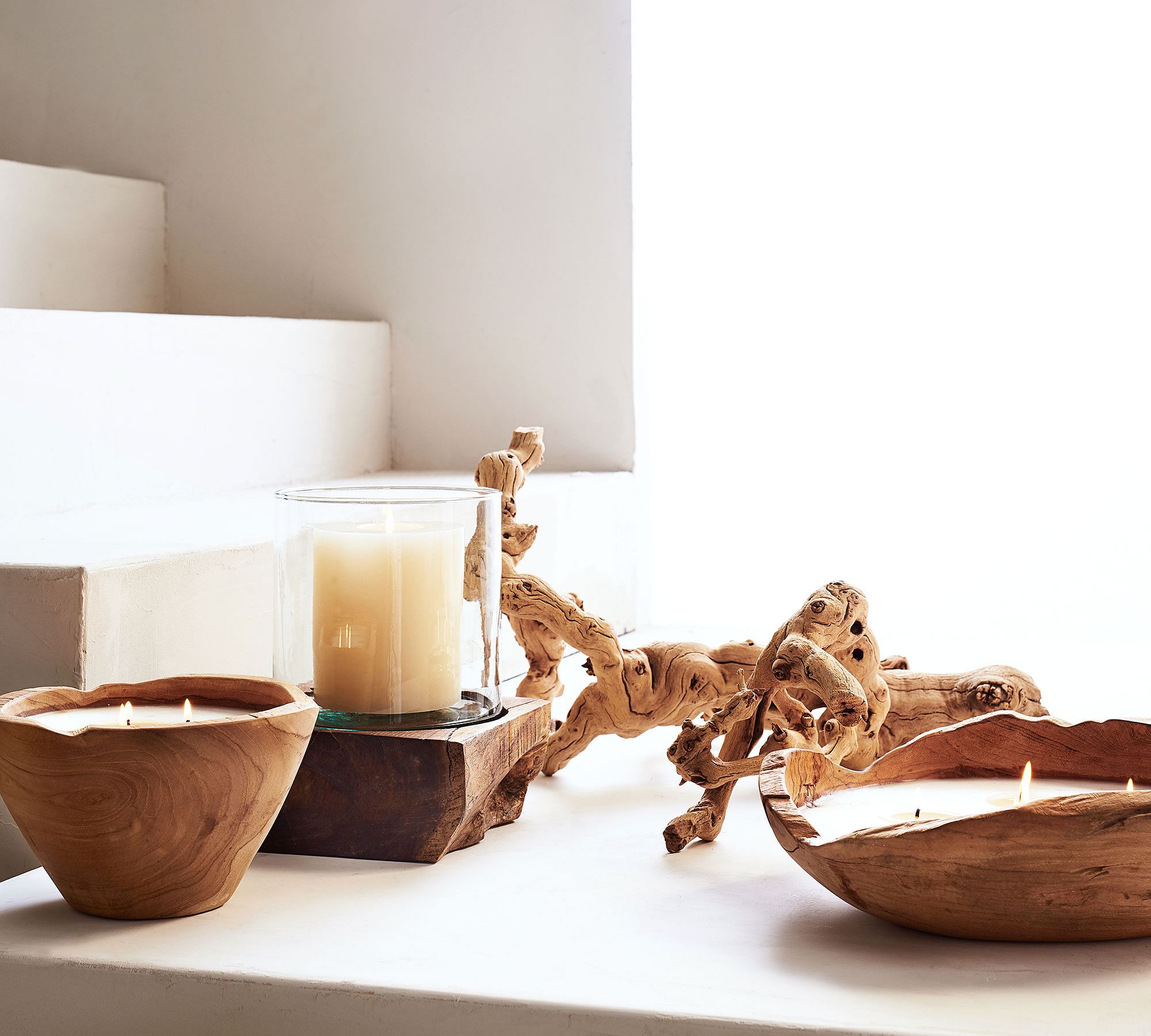 2. Get Creative with your lantern filler
This is one of three lanterns that normally sit on my front porch. I purchased these solar outdoor candles (yes solar!) and put them in these lanterns year-round.
This year, when I brought the medium-sized lantern inside, I filled it with white pumpkins for a unique display! These are baby boo pumpkins that you can find at most grocery stores.
But you could do something similar with pinecones, faux fall leaves, or even dried wheat for a tall lantern!
3. Vase fillers
When using a clear vase, you can add fun fillers to the glass to create a unique look! Below, I added some baby boo pumpkins. They not only look cute, but they're practical, too because they're holding my stems in place.
You can use other Fall items like pinecones, corn, lentils, nuts, leaves, etc. Obviously, you won't want these things sitting directly in water. All you need to do is put a smaller vase inside a larger vase. Fill the gap between the two vases with your decorative filler. Then fill only the small vase with water and flowers.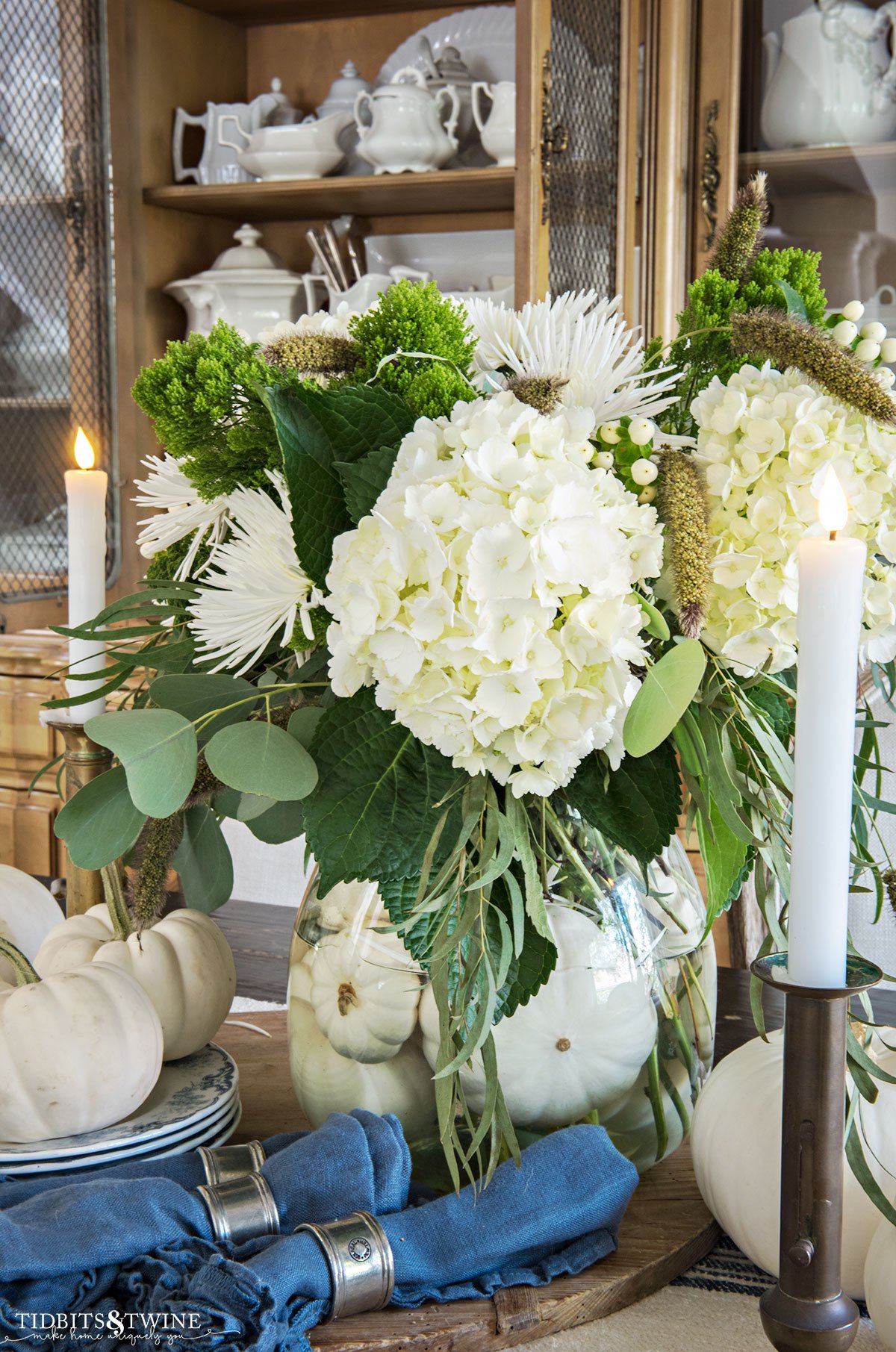 4. Freshen Up Your throw pillows
Aside from art, throw pillows are probably the thing I change most often season-to-season and year-to-year. Large pieces of furniture are a big investment, so I always prefer to go neutral with my furnishings and let my accessories bring in texture and color.
I love this chunky woven pillow paired with this printed pillow from Pottery Barn. But when decorating for Fall, look for things with warm textures like cable knit, velvet, or even leather!
5. Add a Soft throw
Throws are a great visual representation of cozy, but of course, they're actually practical when you wrap yourself up in them. But beyond that, throws also help introduce other decorating details, like accents colors, and textures.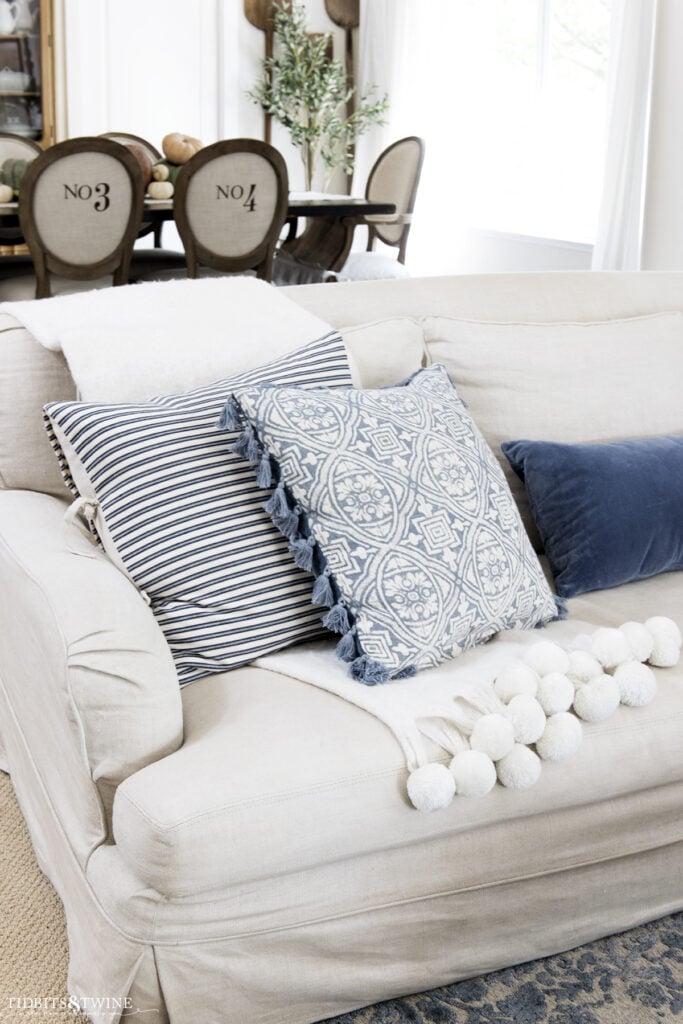 6. Bring in Fall-Themed Art
I love using small pieces of artwork around the house. You don't have to have big, fancy frames or expensive matting. You can use small art to make a bit impact when styling shelves!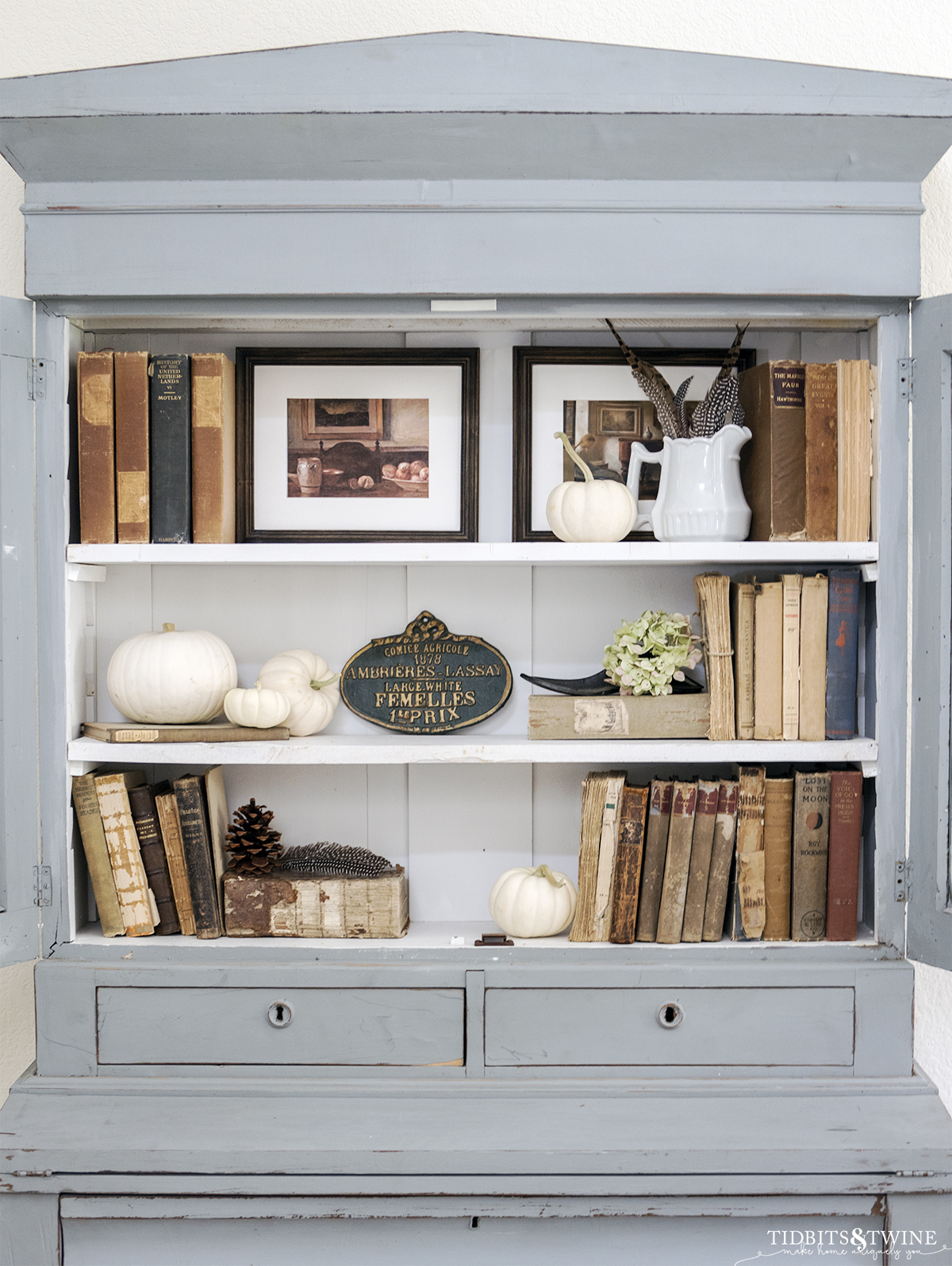 I recently shared some FREE Fall art for the Frame TV and the image below were both found from my Public Domain search!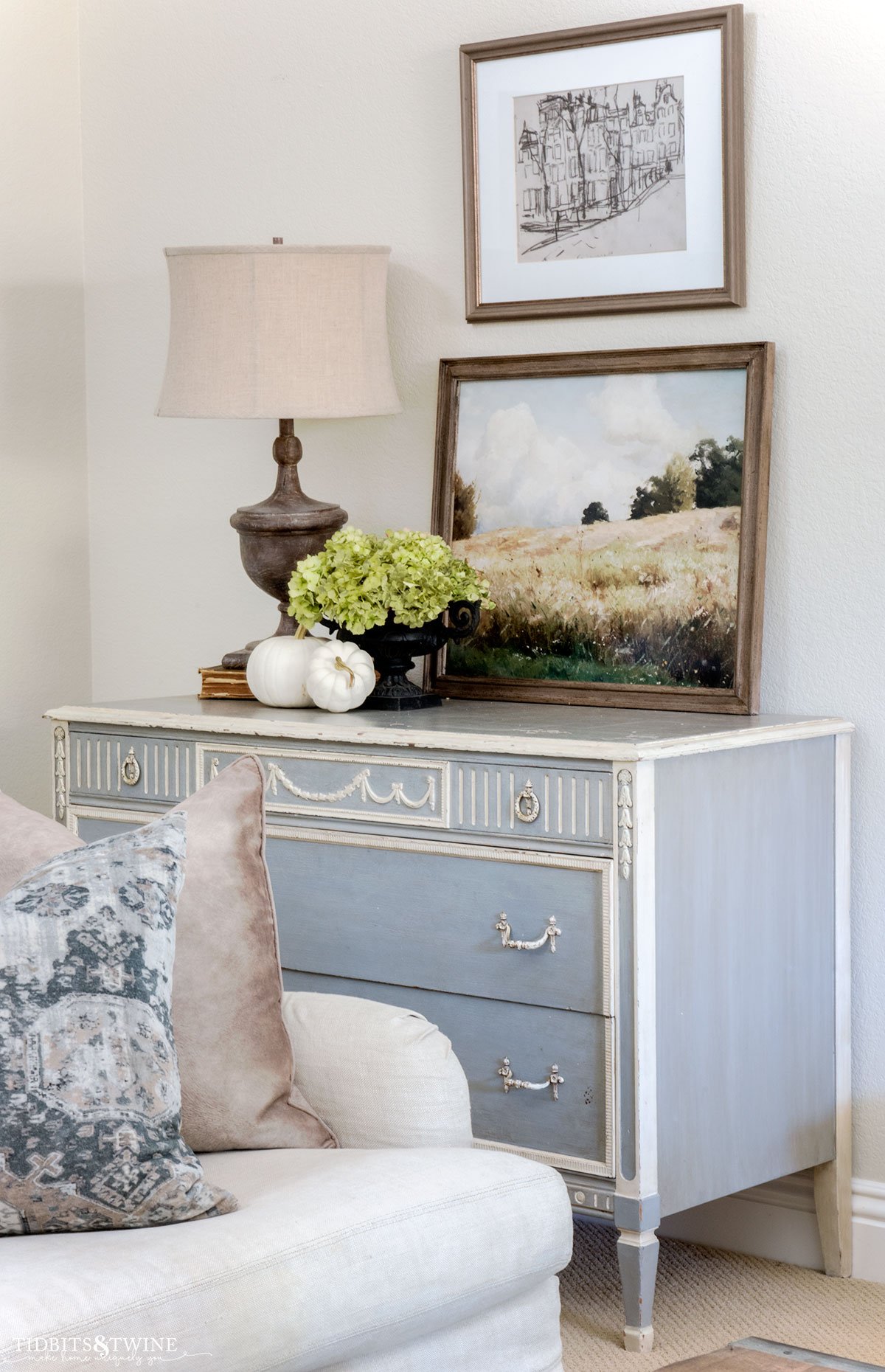 7. Use Fall foliage
When you hear the term "Fall foliage" the first thing that might spring to mind is pretty red and yellow leaves. Yes, those count. But don't forget that it also includes bare branches, Fall flowers, wheat, dried grasses, and more.
You might already know that I love hydrangea and use it every Fall. Hydrangea blossoms, fresh or dried, are perfect for Fall!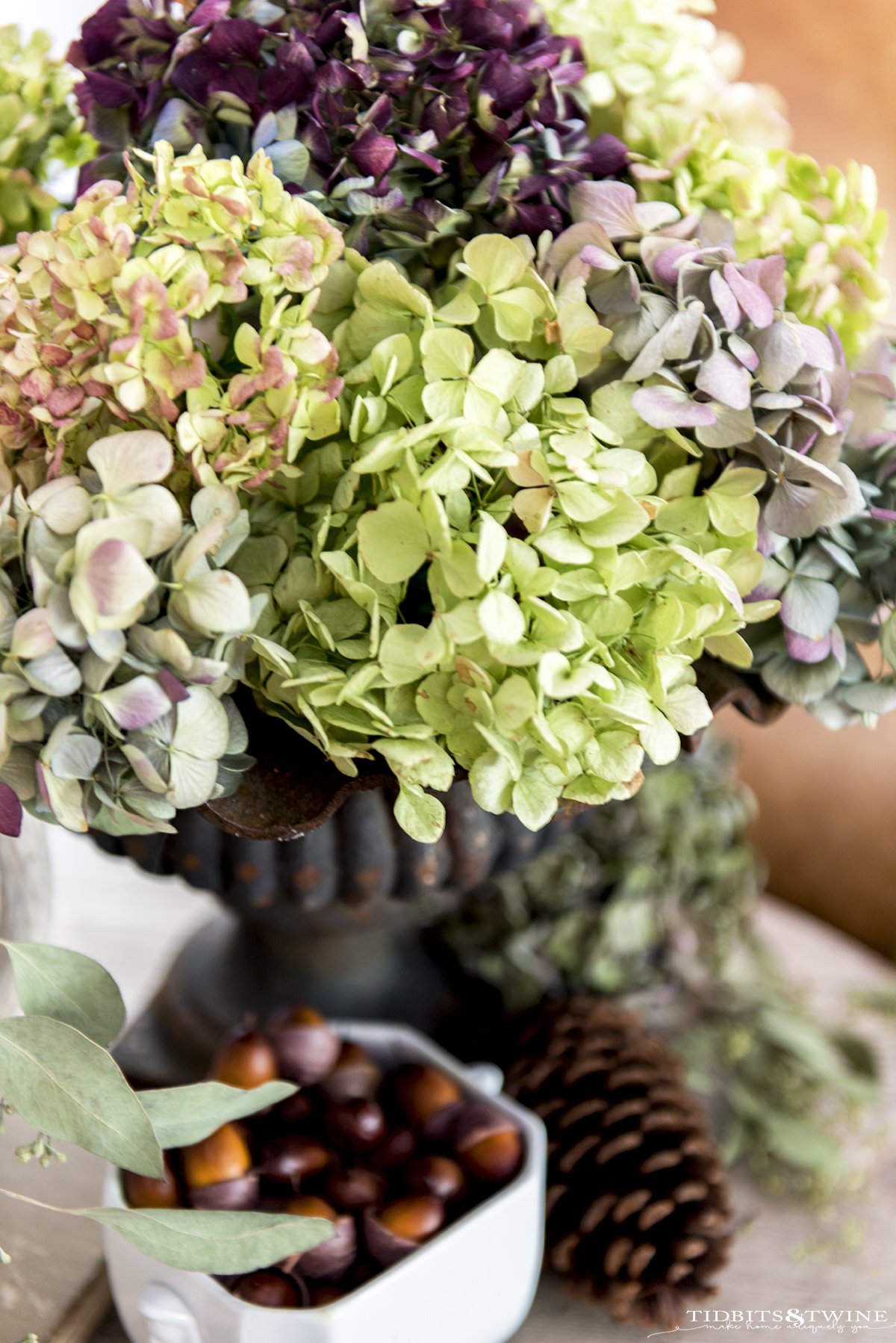 I have a cat who likes to investigate every new thing I do, so I have to be careful about what live plants and flowers I bring into the house. This year, I found these cute faux grass stems at Target and couldn't pass them up!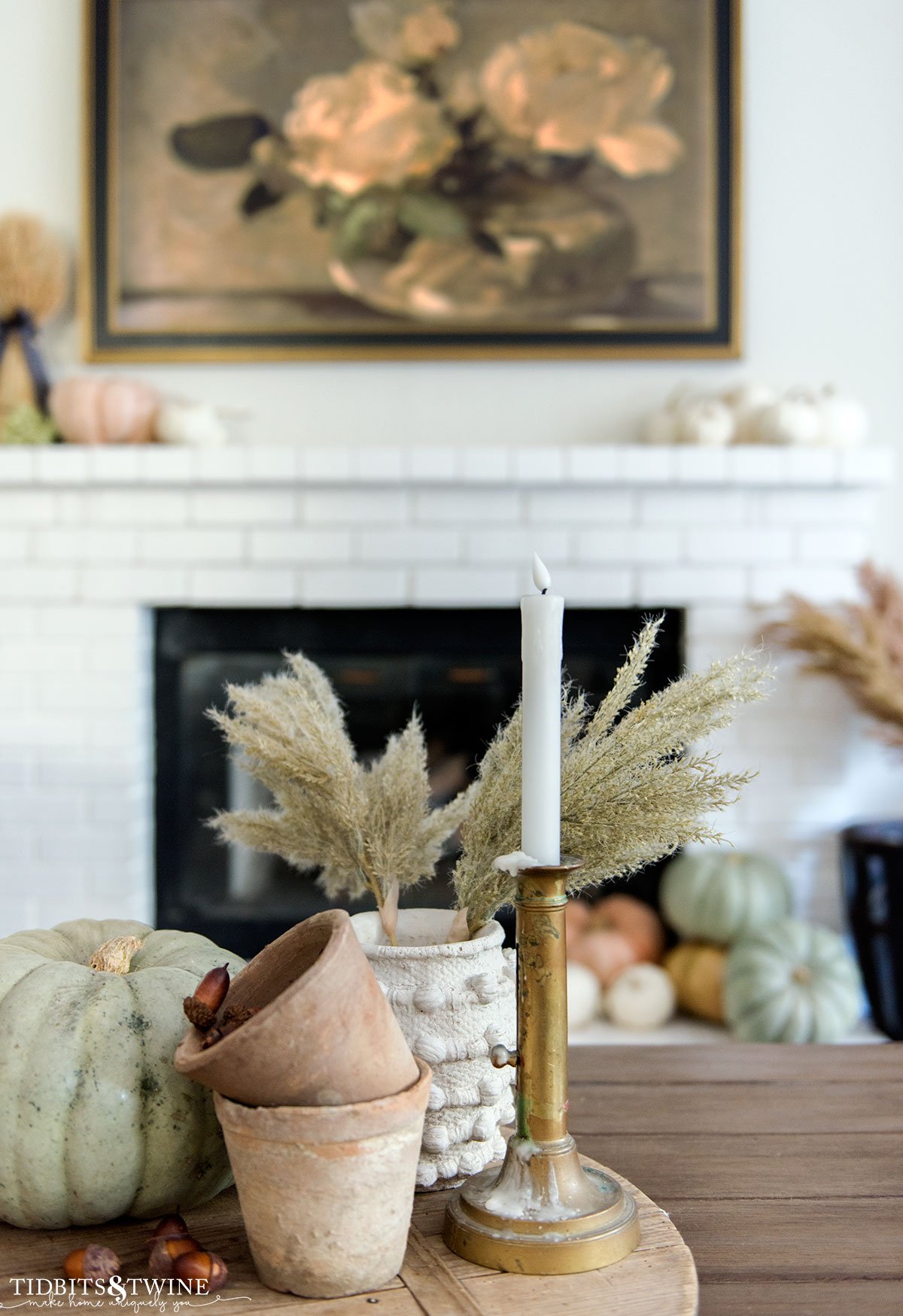 8. Bring in candlelight
But don't underestimate the importance of a flame when it comes to creating a cozy space for Fall. The flicker of a flame is mesmerizing and relaxing.
I used to use real candles, but I was constantly worried about the cat jumping up to investigate. I then stumbled upon these LED taper candles made from real wax that work on timers. I'm obsessed with them! I now have them in both white and ivory.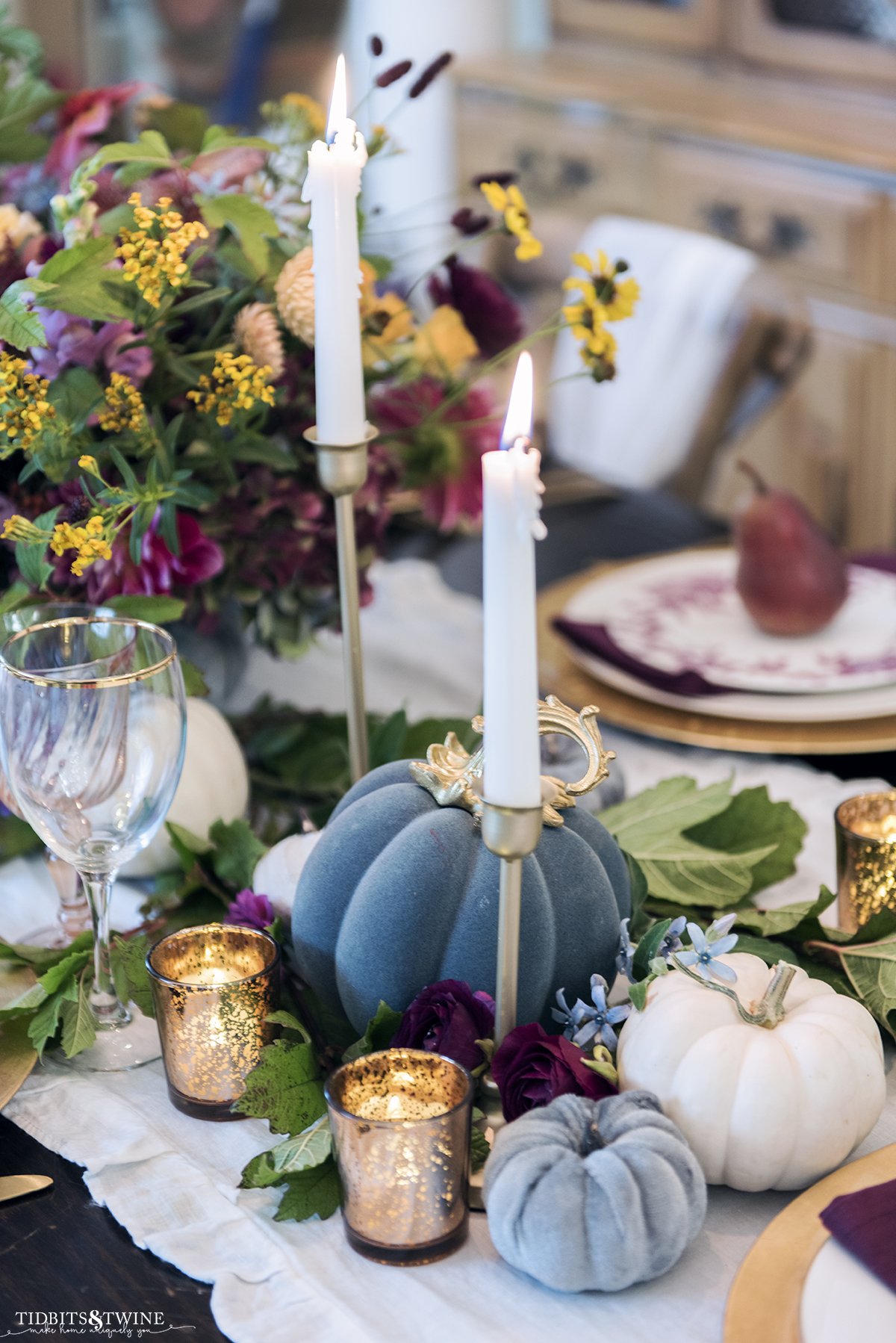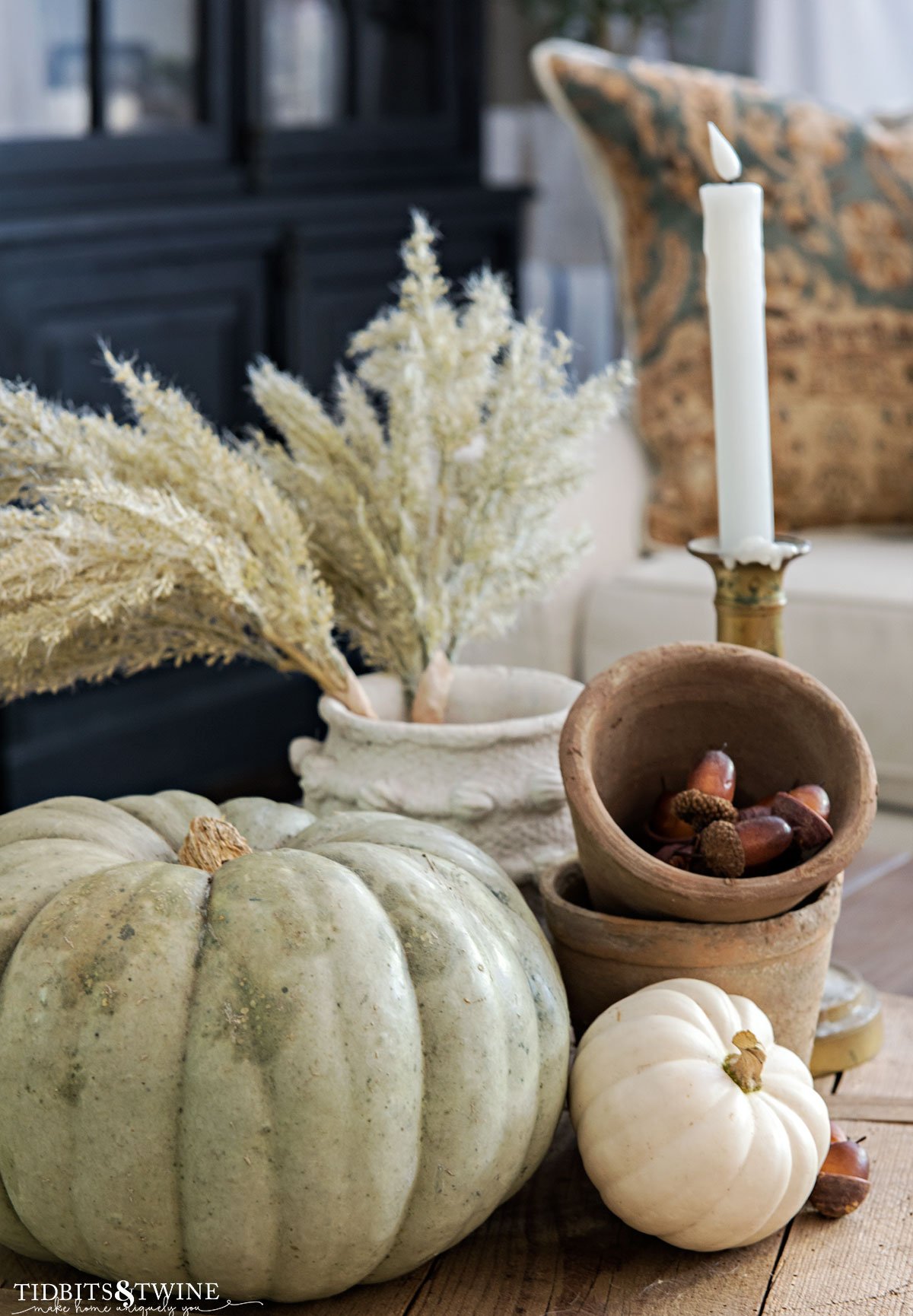 9. Create a Bounty Bowl
A cornucopia is a traditional symbol of Fall's bounty, but skip the cornucopia and opt for a bowl or similar container instead. In the kitchen, fill it with Fall fruits like apples, pears, or persimmons. You can also use bowls filled with acorns, pine cones, or mini pumpkins for fast Fall decor.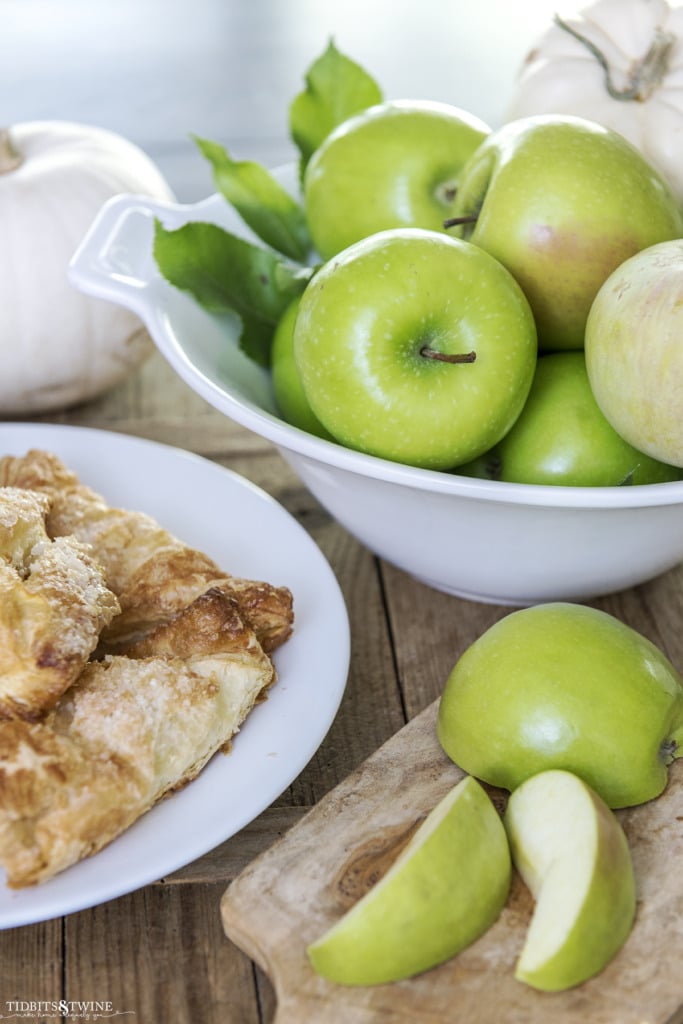 11. Introduce Warm metals
Another way to welcome Fall is to break out your warm metals! For me, this means my matte gold flatware and gold chargers.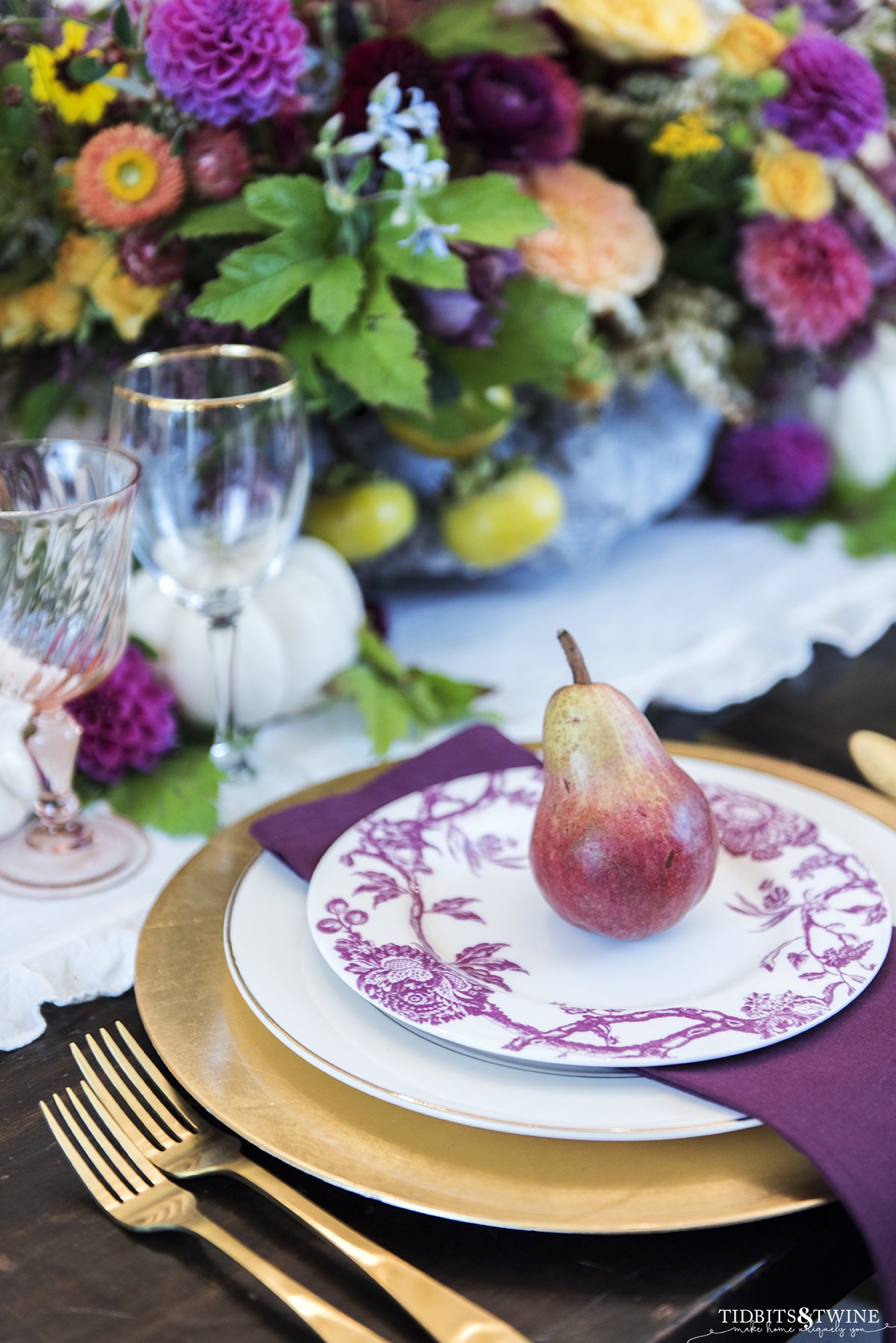 But I also use a lot of copper in the kitchen.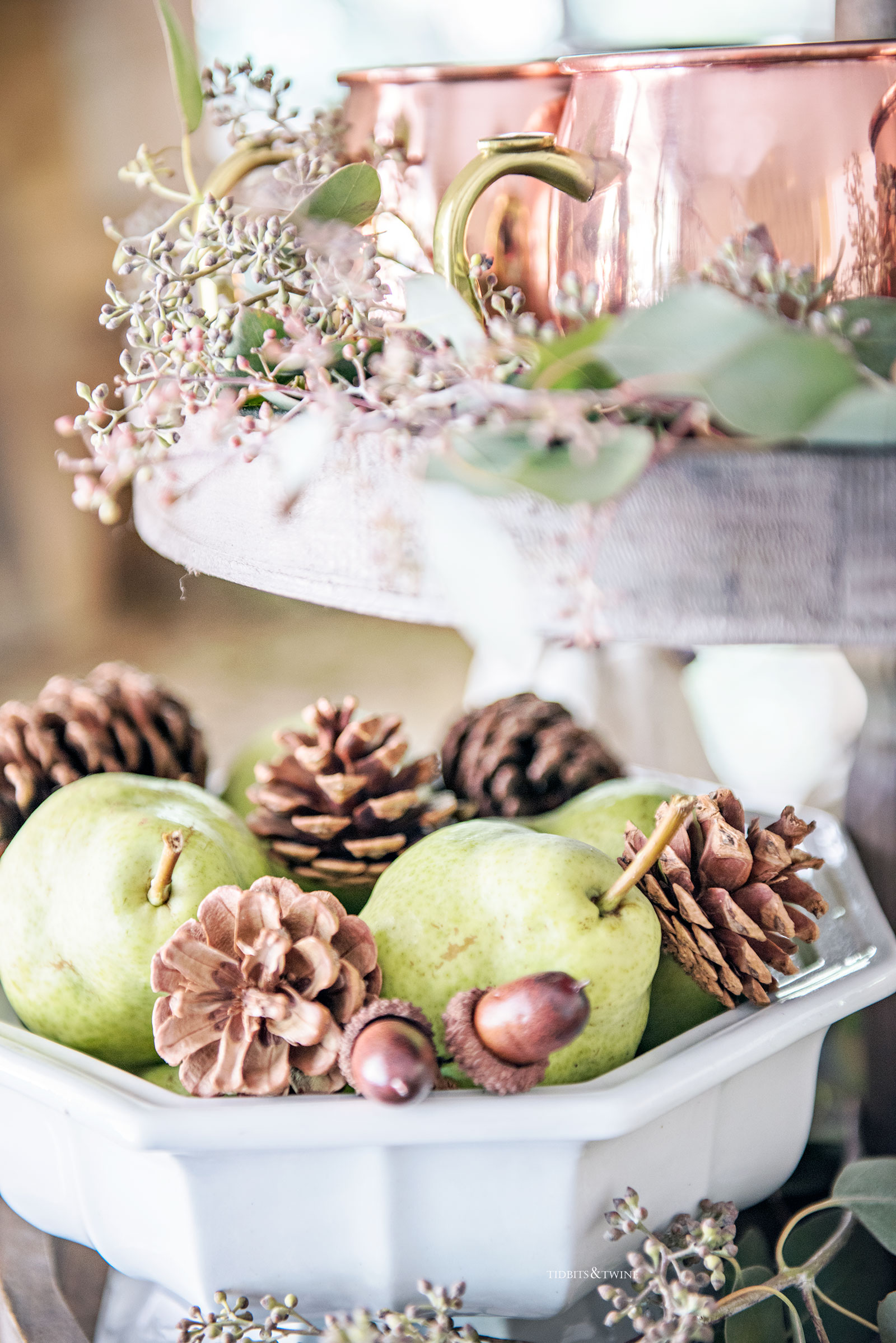 And you might have noticed that I have a bit of an obsession with antique brass French candlesticks. A grouping of these is a great way to warm up a space.
10. Display a Fall Vignette
A vignette is just a small moment or story. I've written a guide for how to create a vignette in your own home!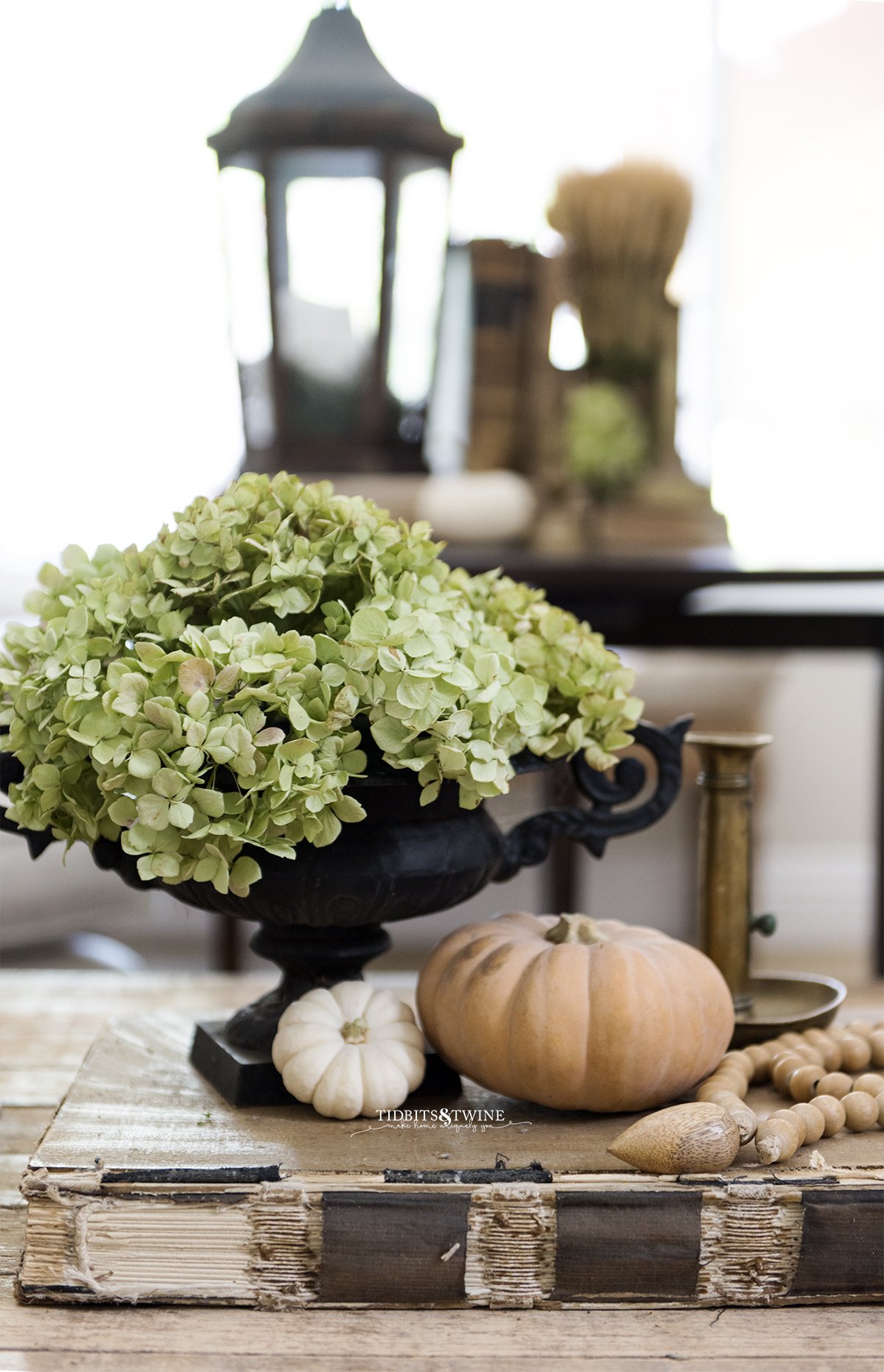 12. Create a Centerpiece
Some centerpieces are for everyday use, and others are for using while dining. But even if you're not hosting a gathering, it's nice to decorate the center of the table with something that reflects the Fall season!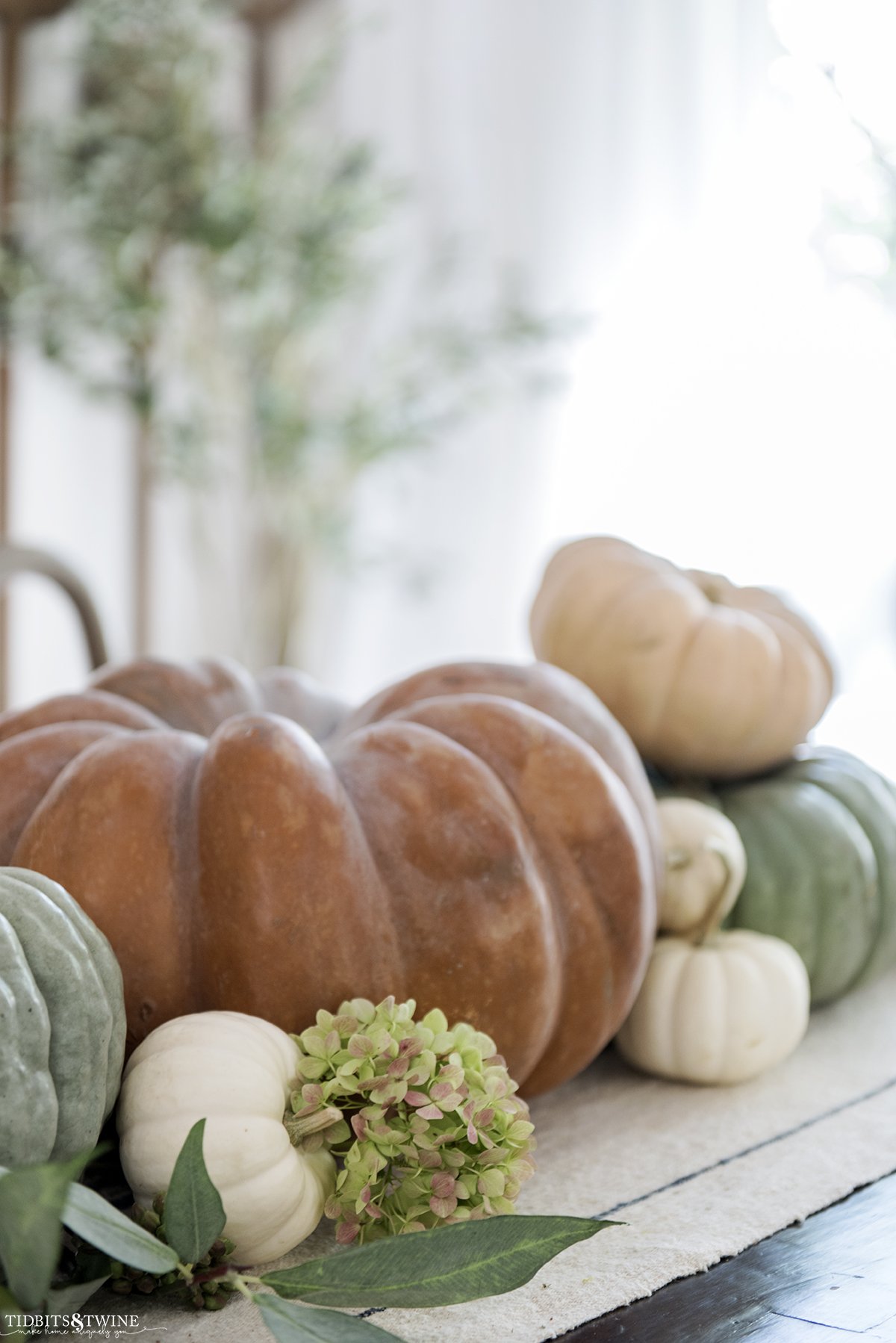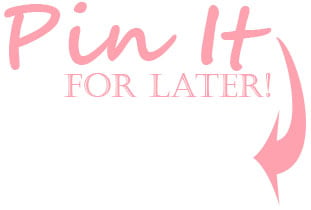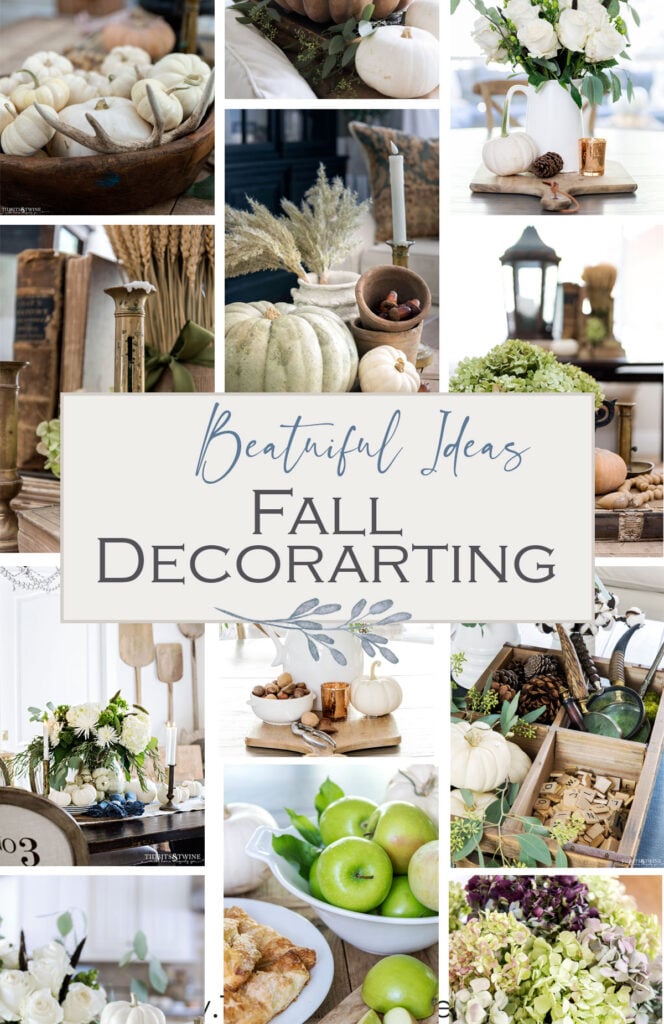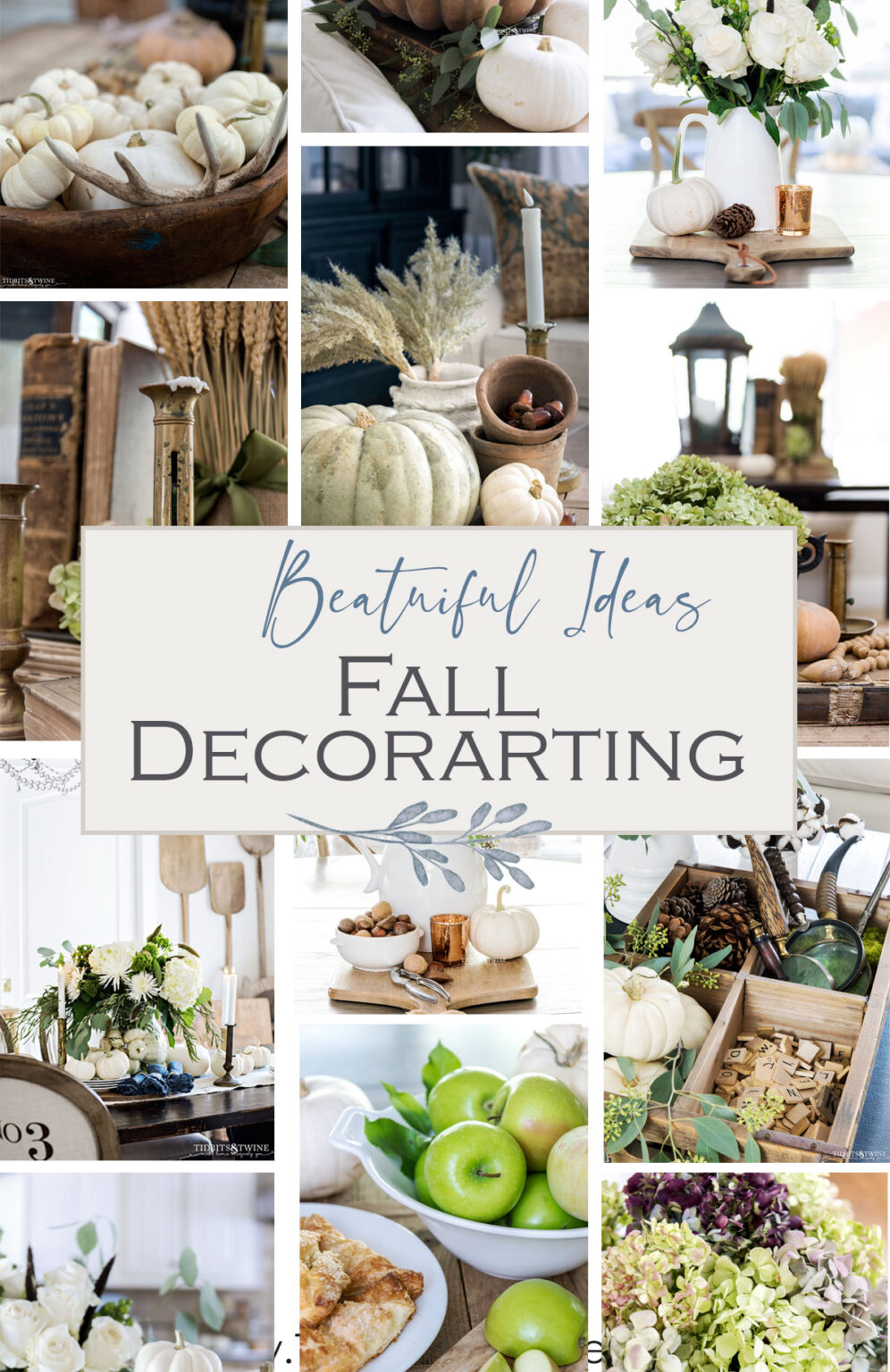 Join the Community
Let's keep in touch! Get exclusive artwork plus the latest news delivered directly to your Inbox!