Let's look at some easy and affordable ideas to give your home a summer refresh! Changing up the style with the season keeps your home interesting and can be a breath of fresh air – literally!
Many homeowners decorate for the seasons – Fall, Christmas, Easter – but what about Summer? And for those of you with kids, Summer decorating doesn't mean wet pool towels, goggles on the floor, and chip crumbs up the stairs!
Sometimes it's just nice to change things around a bit for Summer to reflect the warmer weather and the longer days. I've rounded up 6 easy ideas for a Summer refresh. Use the Table of Contents below to quickly jump to a section.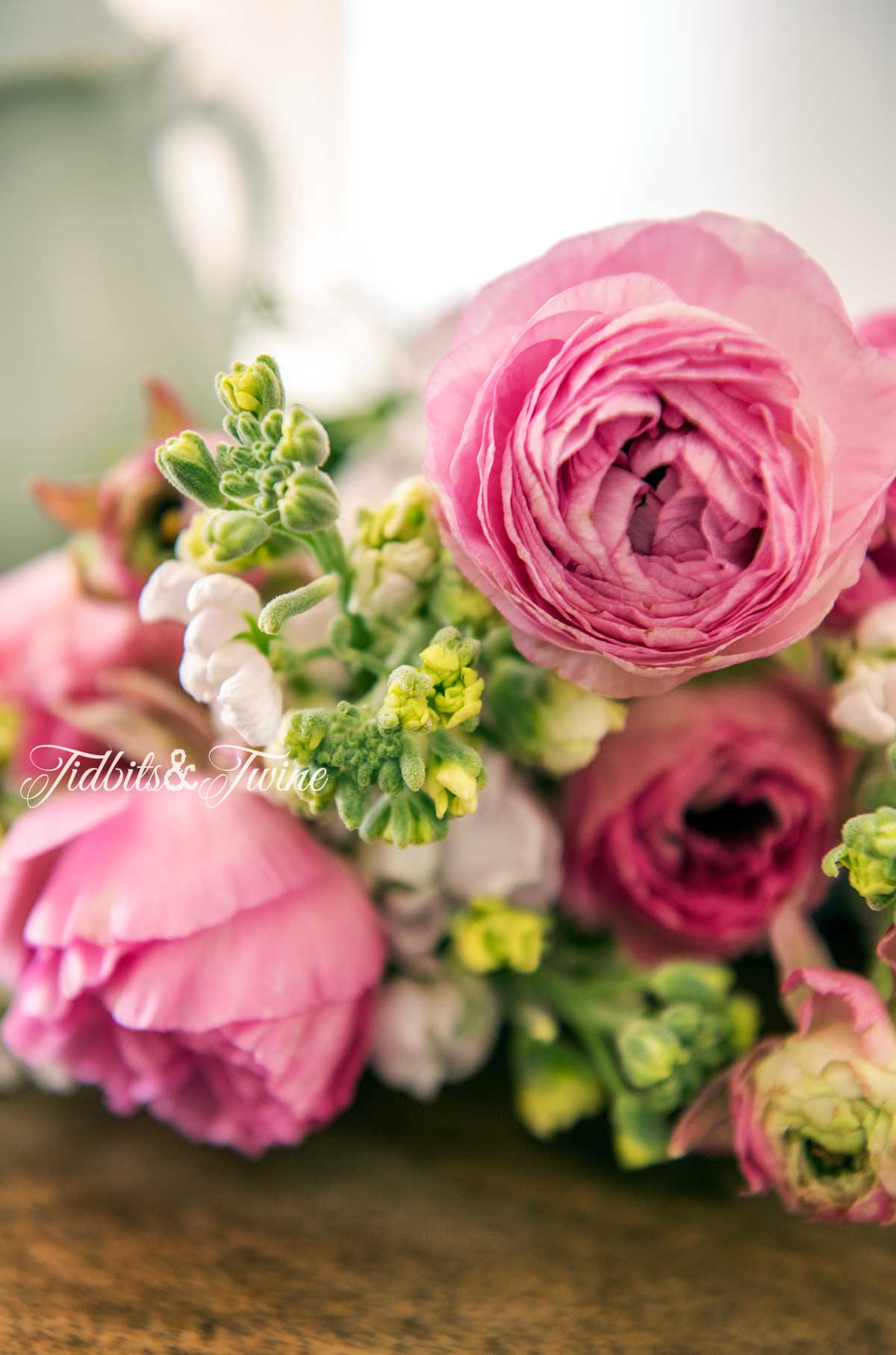 Flowers
Adding flowers to your home will instantly brighten any room. Personally, I'm a fan of clippings from the garden or inexpensive grocery store flowers. But even faux flowers look pretty, add a pop of color, and reflect the long Summer days.
Want more ideas? I've rounded up 20 Ideas for Decorating with Flowers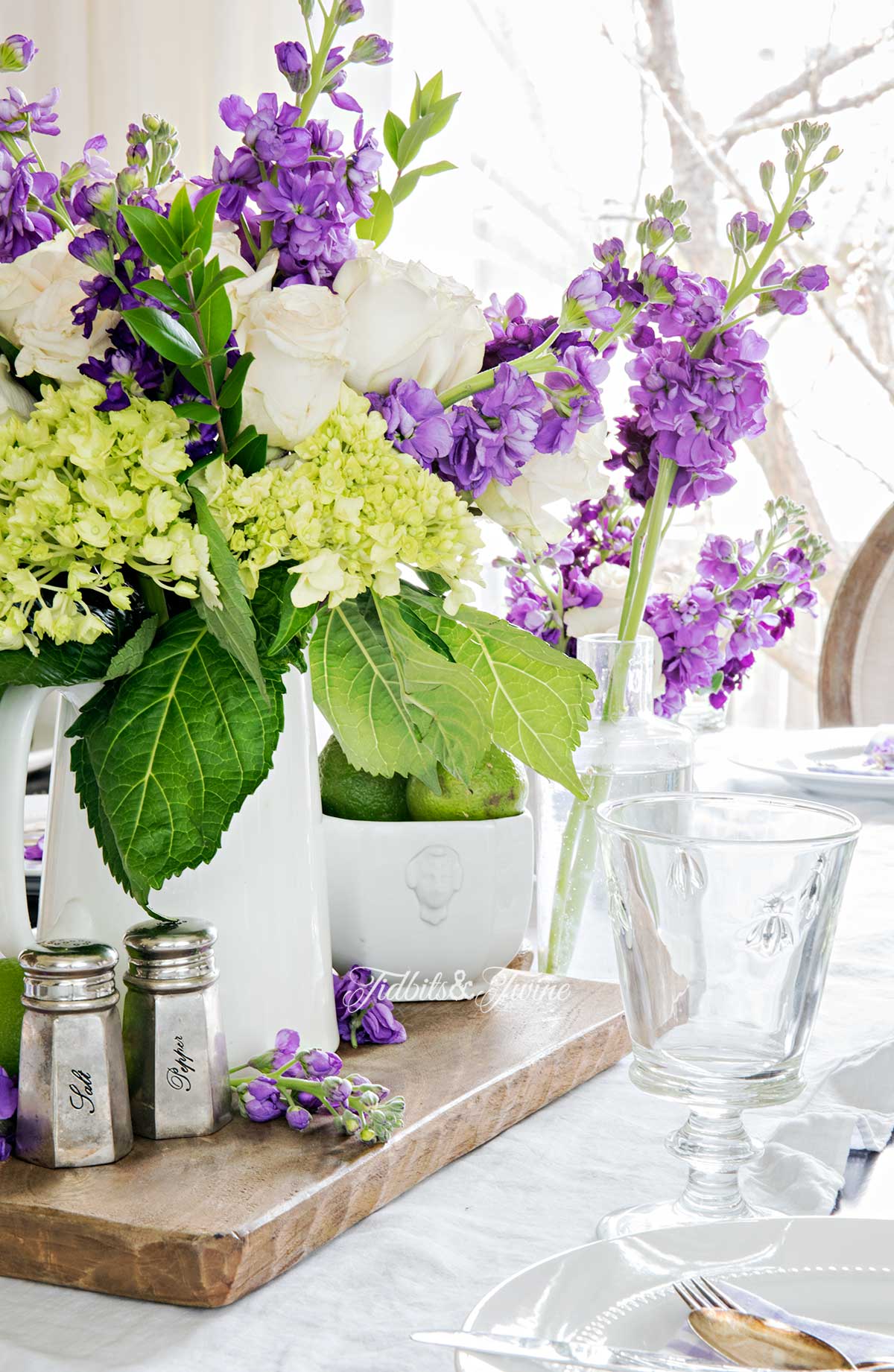 Pillows
New throw pillow combinations and arrangements can instantly change the way a room looks. As much as I like the look of tons of pillows on a sofa, it's not actually practical. Instead, I like these groupings.
Using inserts with pillow covers is the most economical way to update throw pillows. I love the designs at Pottery Barn, but they do tend to be expensive. I sometimes find gorgeous pillows at amazing prices at discount stores like HomeGoods, though. If the insert isn't down, I simply remove the cover and use my favorite inserts.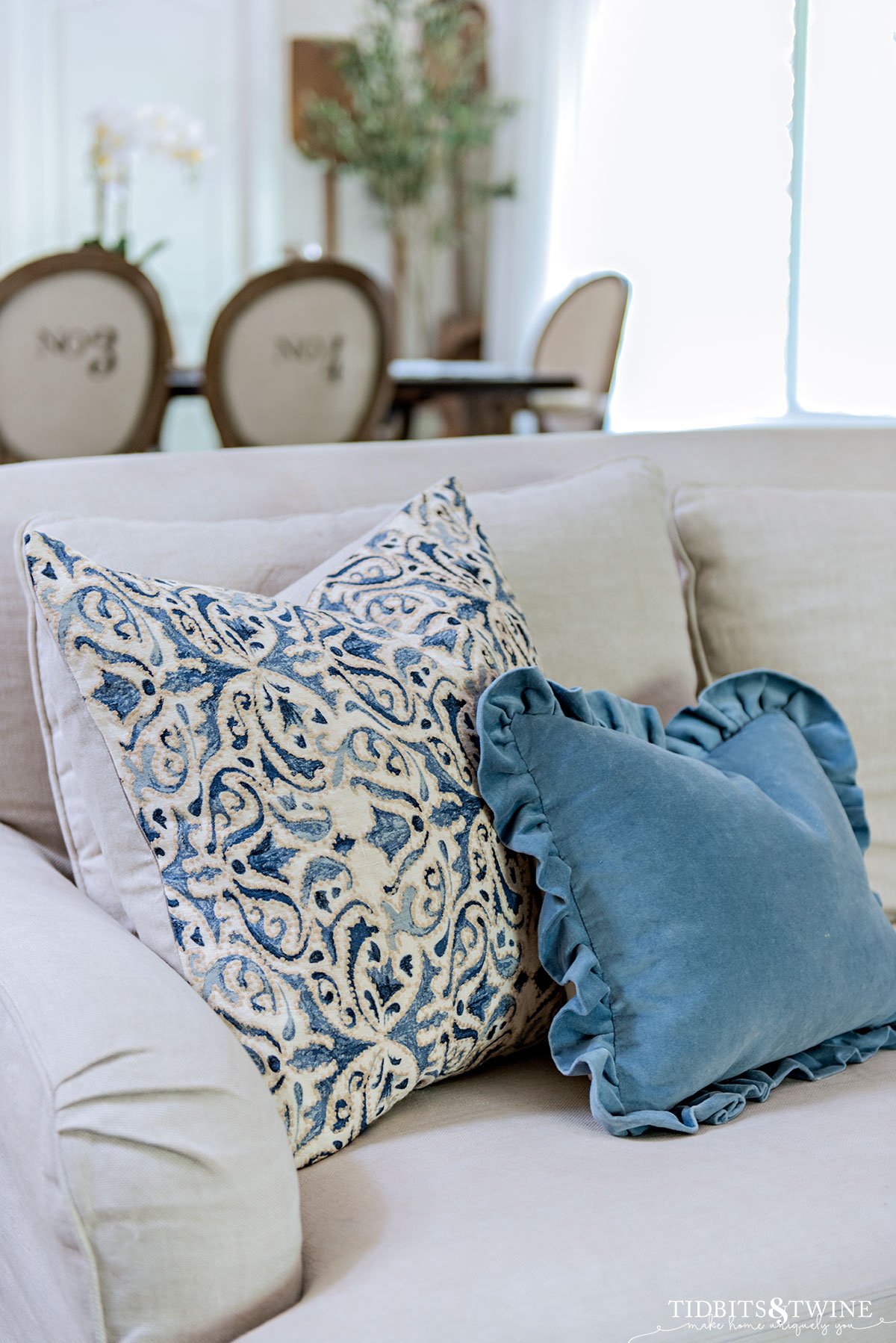 Scent
Scent and memory are closely linked together. For me, the smell of jasmine instantly brings me back to my grandparent's house. And the smell of sunscreen makes me think of the beach!
So have you ever considered changing your home's scent for Summer? Perhaps something tropical, floral, or even just fresh.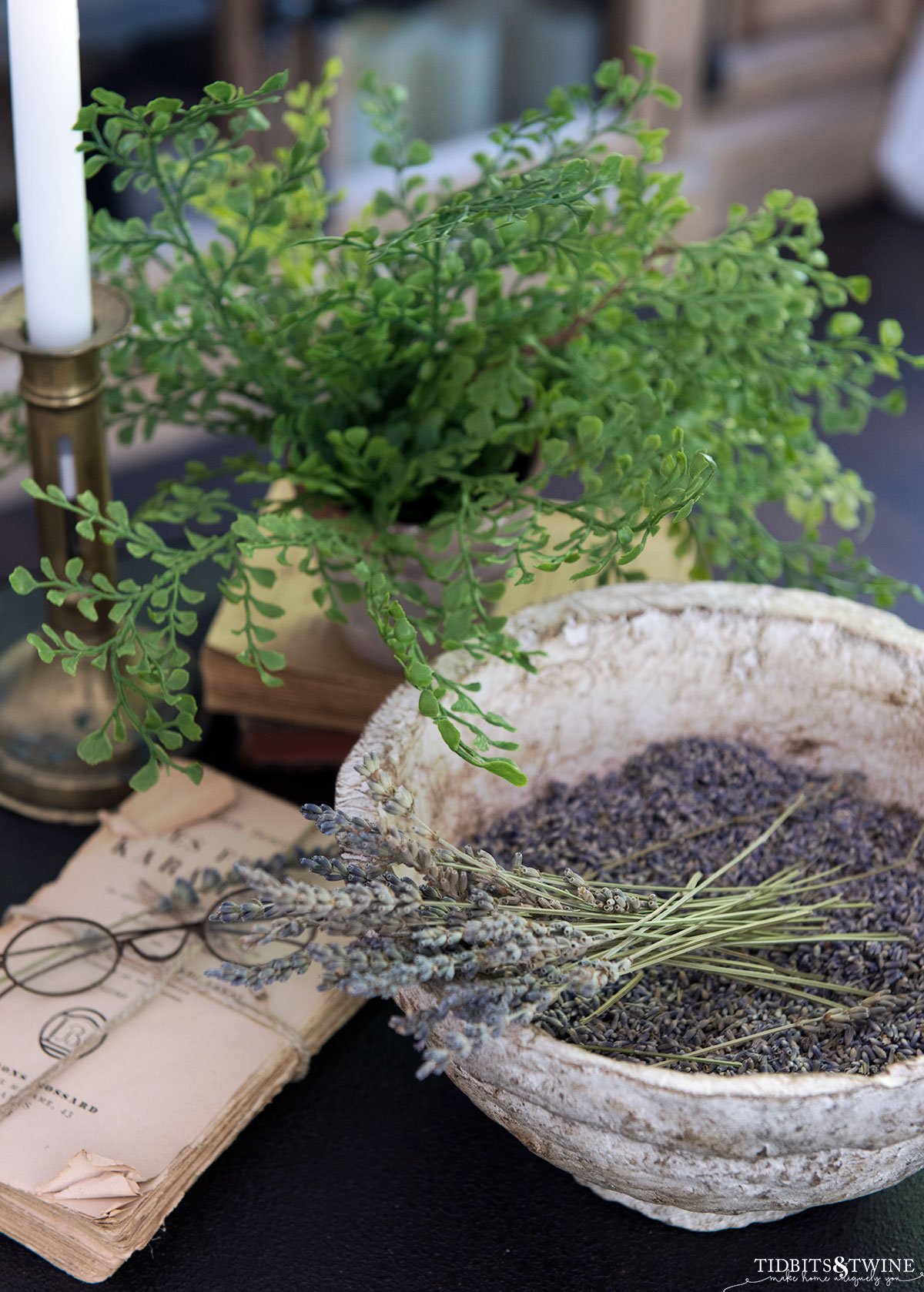 Want more ideas? I've written a guide to Choosing Your Home's Signature Scent!
Art
It's surprising to me how many people don't consider changing their art. I can understand not changing large, professionally framed art. But what about small art or even your Frame TV art?
Imagine the difference it can make to change out a Winter scene for a field of flowers or a beautiful lake! These little touches can make such a difference to the overall feel of a home and instantly give it a Summer refresh.
Gorgeous art is right at your fingertips – for FREE! Here's a Designer Secret: Guide to Free Art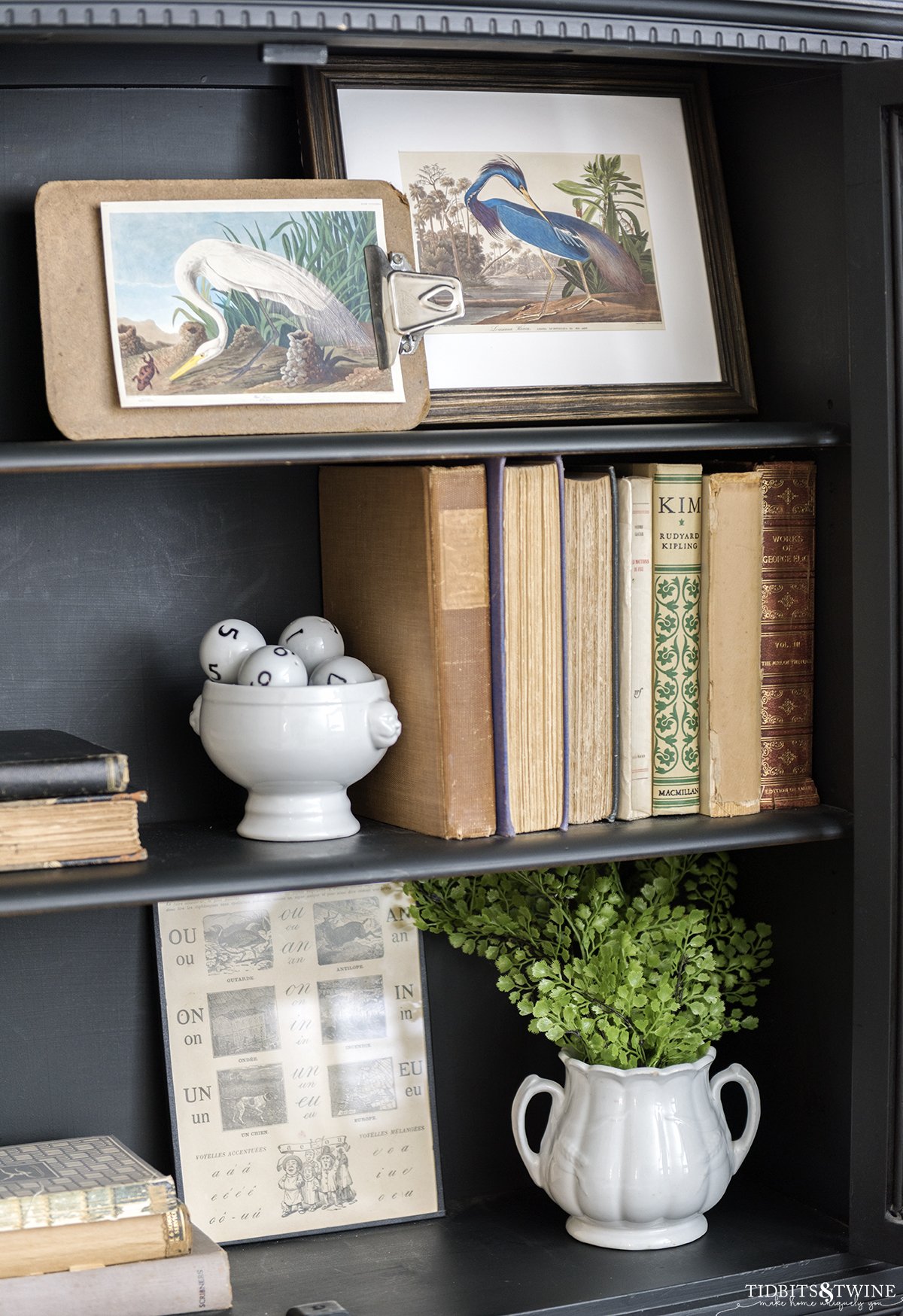 Greenery
Like flowers, plants add life to a room! I no longer have a lot of real plants in my home since my cat keeps eating them. Instead, I use a lot of faux plants and pot them to look real. But even small bits of green like moss rocks, fern stems, and more will add a nice pop of green.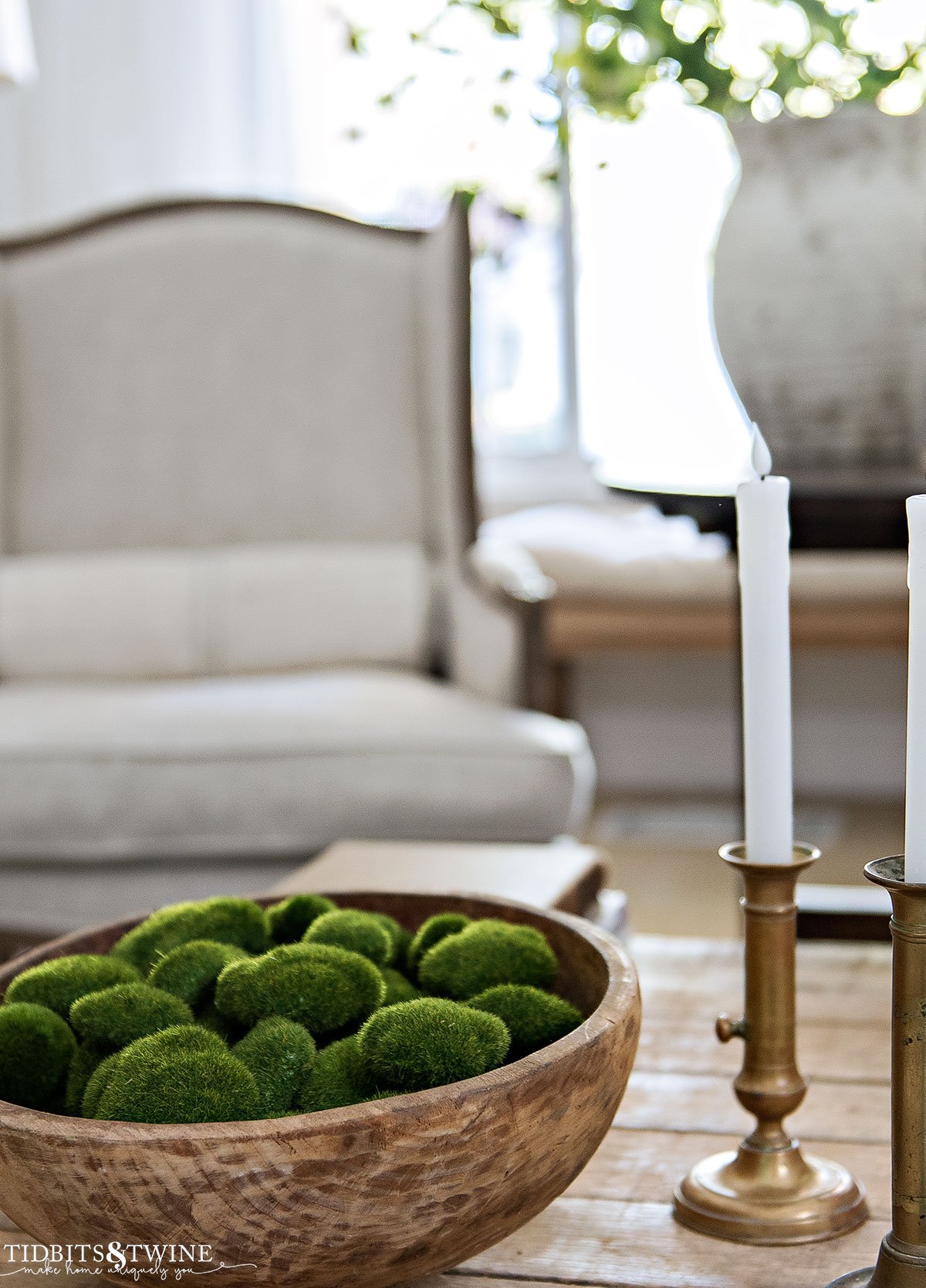 I've curated a list of my favorite Faux Plants that Look Real
Redesign
Don't worry, this isn't quite what it sounds like! Redesign is the art of shopping your own home. So basically, taking what you have, mixing it all up, and coming up with a whole new look. That's right. A free home makeover.
Redesigning is a great way to keep your home feeling "new" without spending a dime. Changing things up will allow you to create an environment that reflects your mood, style and taste at any given time. Picture it like an artist sees a blank canvas – it's a space to create!
Ready to redesign? Here are the 5 Steps to a Free Home Makeover
Updating your home for the summer doesn't have to cost a dime, but the fresh feel can be priceless!
More Decorating Tips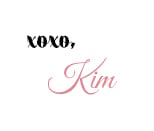 Join the Community
Let's keep in touch! Get exclusive artwork plus the latest news delivered directly to your Inbox!